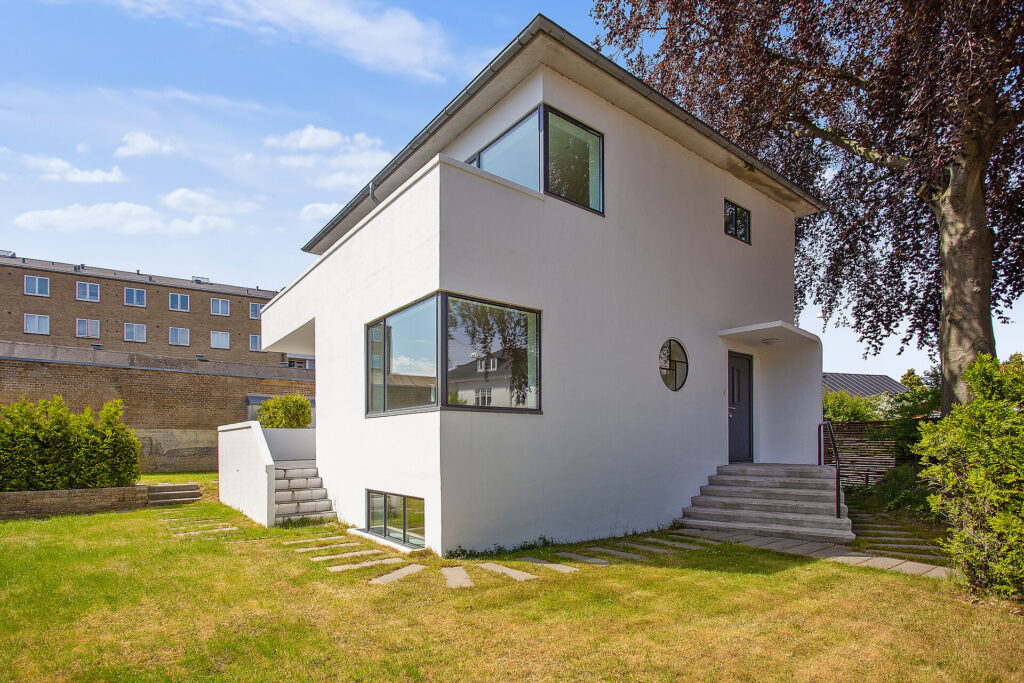 FUNKIS ER EN KÆK FORKORTELSE FOR FUNKTIONALISME. BEGREBET OPSTOD I FORBINDELSE MED DEN BYGGE- OG KUNSTUDSTILLING, DER I 1930 I STOCKHOLM INTRODUCEREDE DEN BREDE BEFOLKNING FOR EN NY TIDS ARKITEKTUR OG KUNST.
Det var et opgør med den historicistiske og borgerlige arkitektur, der sås som forstokket og ude af trit med en verden i hastig teknologisk udvikling. Den schweizisk/franske arkitekt Le Corbusier hyldede i sin bog Vers une Architecture fra 1923 Ingeniørkunstens æstetik. Det var alt fra kornsiloer over oceandampere til flyvemaskiner. Det var en æstetik opstået ud af nødvendighed, funktion. En æstetik der med funktionalismen blev overført til arkitekturens verden.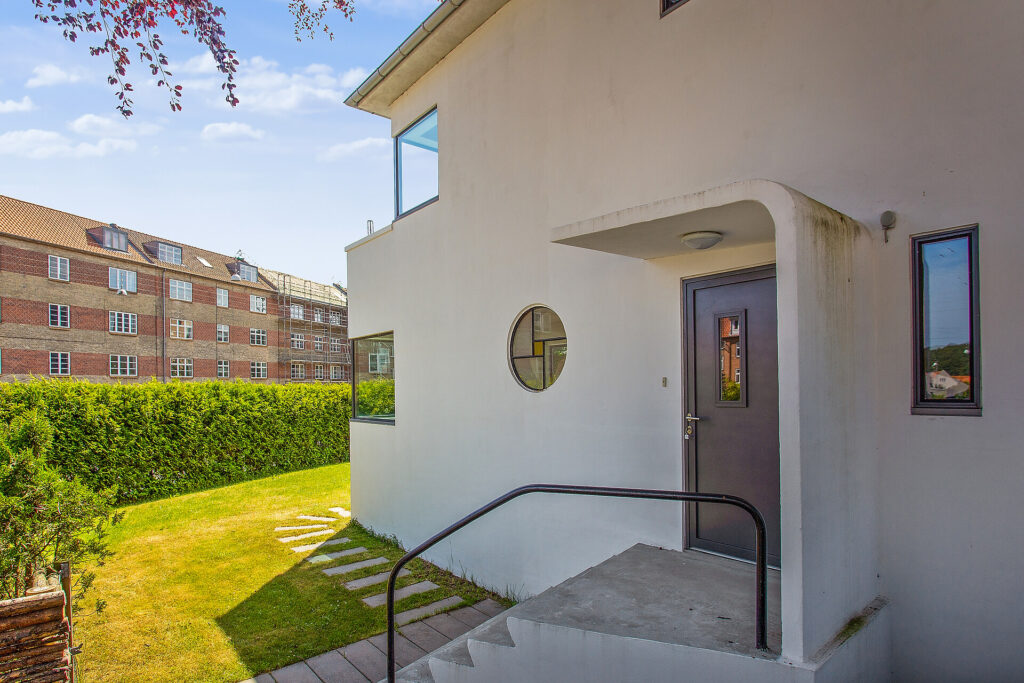 Denne funkisvilla ligger i Aarhus og er opført i 1936. Det primære byggemateriale skulle være jernbeton, hvilket er fuldstændig i trit med funktionalismens idealer. Jernbeton, eller armeret beton som vi nok ville kalde det i dag, var og er et ekstremt stærkt og praktisk byggemateriale, der lader sig forme stort set frit. Det var allerede udbredt i 1930'erne som industrielt byggemateriale, men arkitekter som f.eks. Le Corbusier så muligheder i betonens styrke og formbarhed. Der kunne bl.a. skabes lange vandrette spænd og dermed lange vinduesbånd. Dette ses bl.a. i Le Corbusiers nok mest kendte villa, Villa Savoy fra 1929. Et af de meget udbredte funkiselementer er hjørnevinduer, som også ses i dette hus.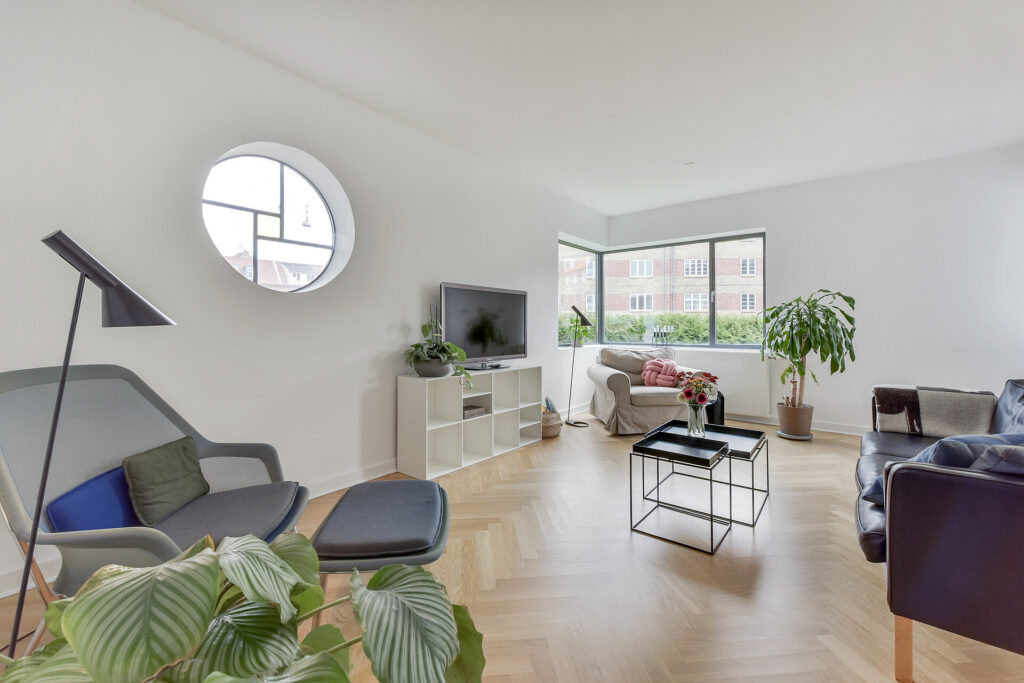 De runde vinduer der også er karakteristiske for funkishuse trækker på en maritim inspiration. Huset er nærmest et skib der sejler gennem landskabet…. 🙂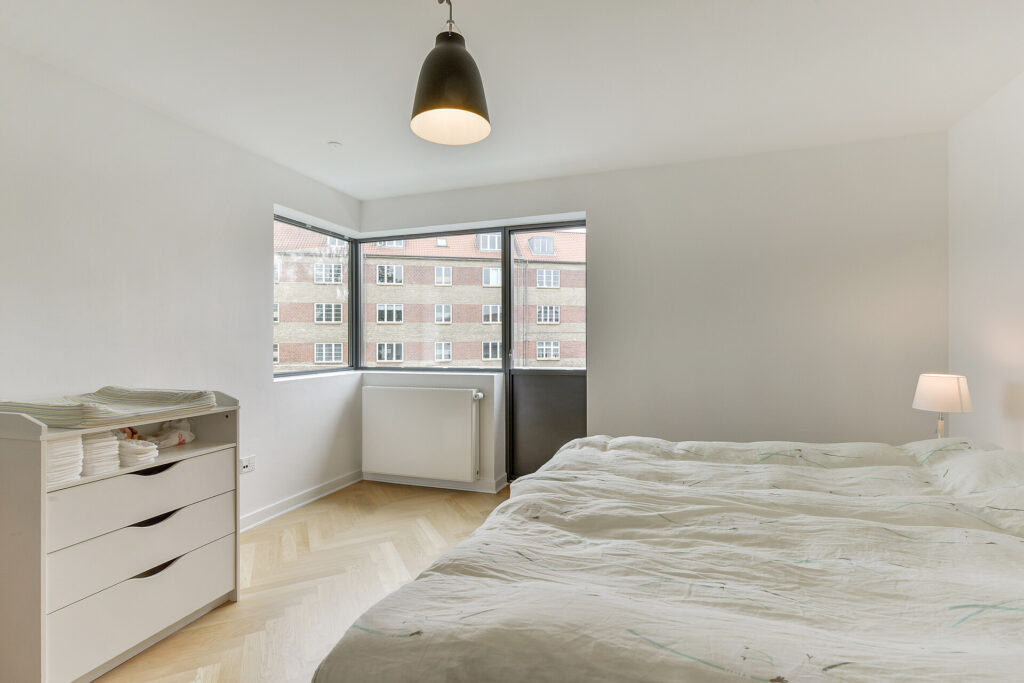 Mange synes måske at funkishuse kan virke lidt skrabede og renskurede, men det er faktisk meningen. Funktionalismens ide byggede også på at se mennesket som et funktionelt biologisk væsen. Der var ikke behov for fortidens ornamentik og stilistiske krummelure. Den danske arkitekt Edvard Heiberg byggede det første funkisinspirerede hus i Danmark i 1924 og sagde om husets beboere: Huset er bygget for et ungt ægtepar, uden generende borgerlige fordomme i retning af spisestue, salon og herreværelse. Sådan! Man kan læse meget mere om Funktionalismen i denne publikation fra Bygningskultur Danmark.

Funkisvillaen i Aarhus er efter min mening en rigtig fin eksponent for funkis arkitekturen i Danmark. Den nyelige renovering af huset har fastholdt stilen og det er meget positivt. Der er bl.a. investeret i vinduer og døre med en meget tynd karmprofil, hvilket var endnu et af de karakteristiske funkis stiltræk. Man anvendte gerne stålrammevinduer i funktionalistiske bygninger, da disse på den ene side lod maksimal lys trænge ind i huset, samtidig med at de var industrielle og futuristiske i deres udtryk.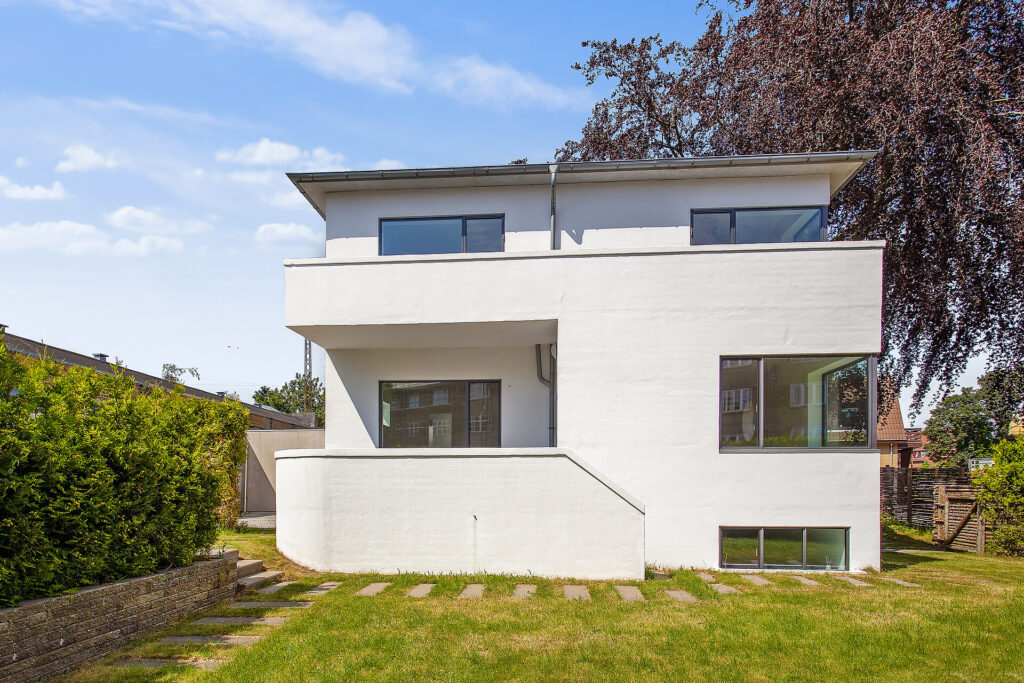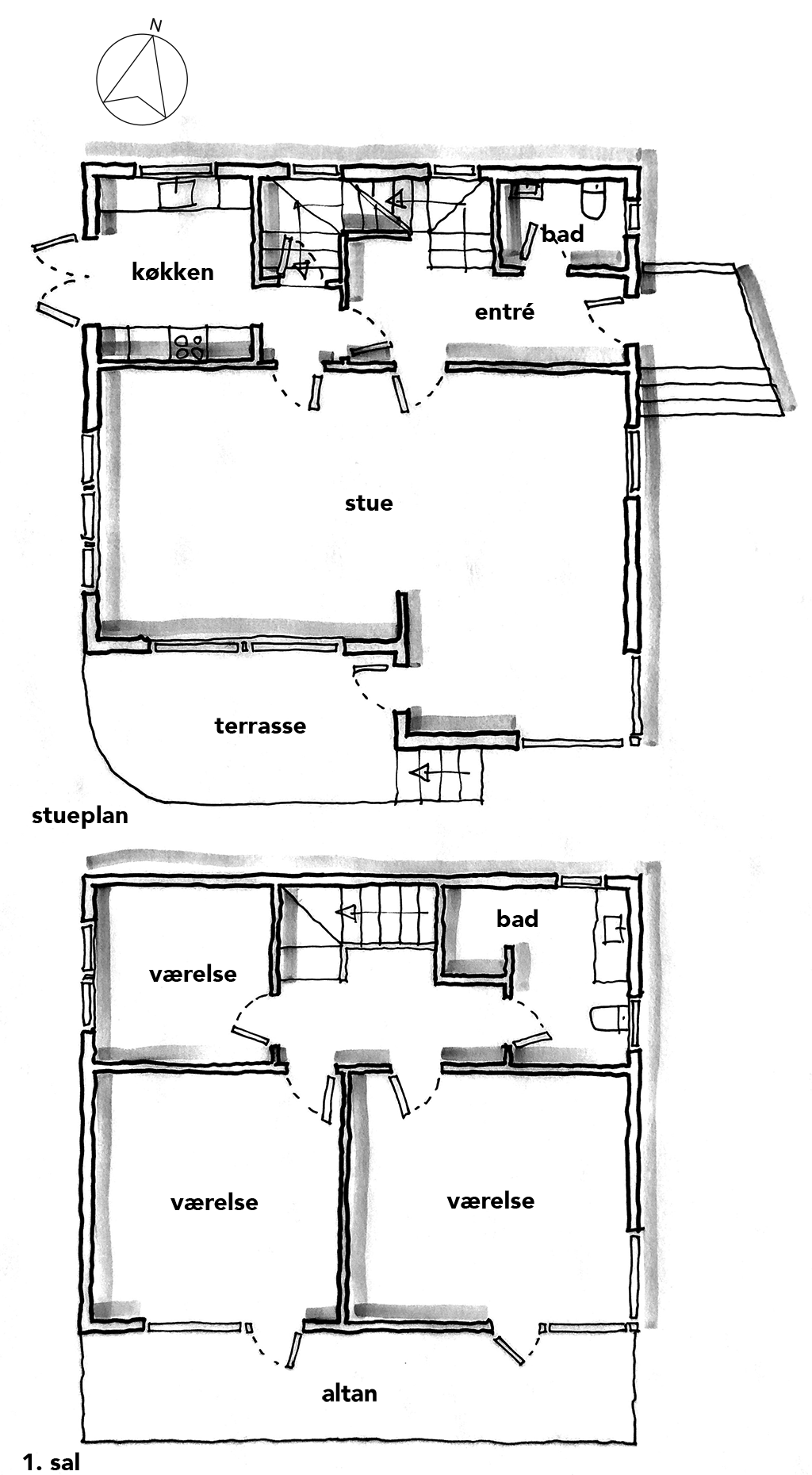 Planskitse af husets to niveauer over jorden. Der er fuld kælder under huset på 72m2. Husets boligareal udgør 137m2 fordelt på de øvrige to niveauer.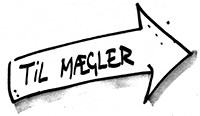 Alle foto i indlægget er fra ovennævnte mægler, hvis andet ikke er anført.
Se husets placering på Google Maps: