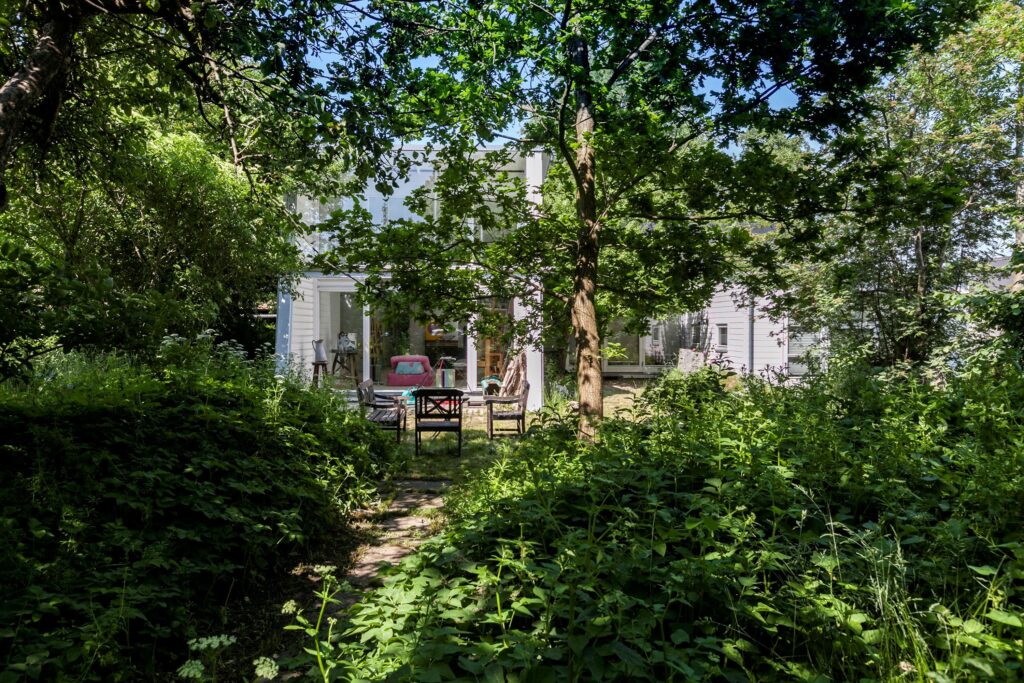 Kunstneren Henry Heerups have er stedet, hvor han fra 1945 og mange år frem skabte store dele af sine værker. I 1993 efter Henry Heerups død flyttede sønnen, kunstneren Ole Heerup ind i haven og opførte et atelierhus. i 2014 opførte Henry's barnebarn Malene Heerup sammen med sin far Ole det hus, der nu ligger på grunden. Huset er tegnet i samarbejde med arkitekt og lektor ved Kunstakademiets Arkitektskole Peter Sørensen. Man kan læse om haven på Heerup Museets hjemmeside.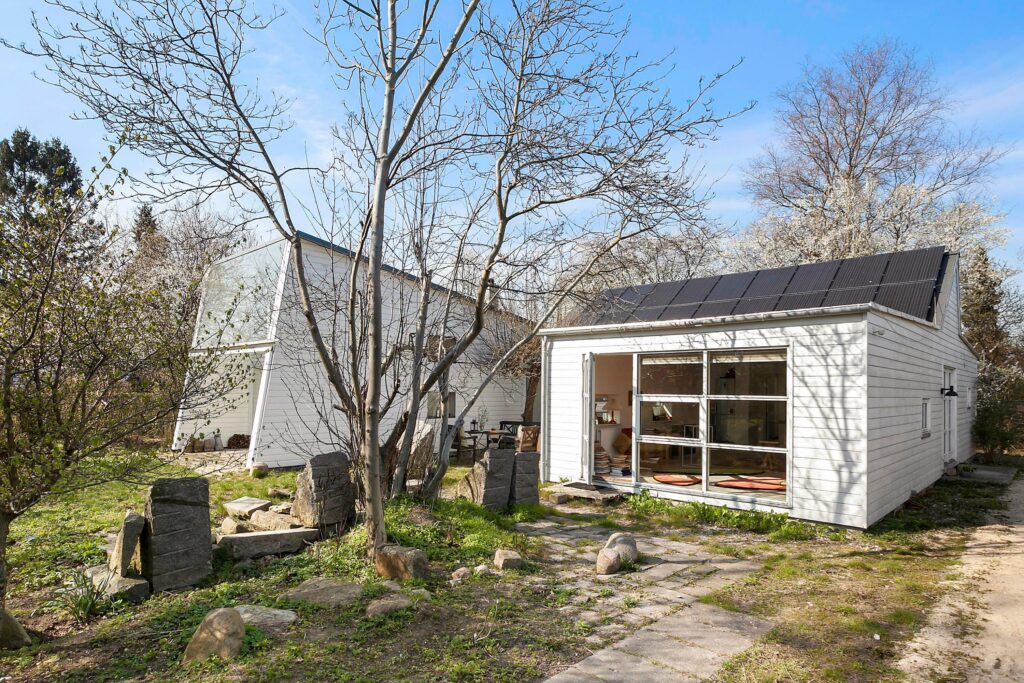 Stedets historie er vild – man erhverver sig intet mindre end et stykke dansk kulturhistorie i den tunge ende. Og så er huset en oplevelse i sig selv. Da Heerup købte grunden i 1945, var der et nedlagt gartneri på landet. I dag ligger haven som en pænt tilpasset parcel i et parcelhuskvarter i Rødovre. Men historien og ånden på stedet er alt andet end pæn og tilpasset. Heerup yndede efter sigende, at gå rundt i badebukser mens han arbejdede på sine stenskulpturer i haven med opera kørende for fuld udblæsning på radioen. Den vane burde man som ny ejer tage med sig synes jeg :).
Prioriteringen af husets rum som atelier giver nogle helt fantastiske rumlige oplevelser, der faktisk ikke kun er funktionelt betinget. Jeg tror de fleste elsker denne type højloftede lyse rum.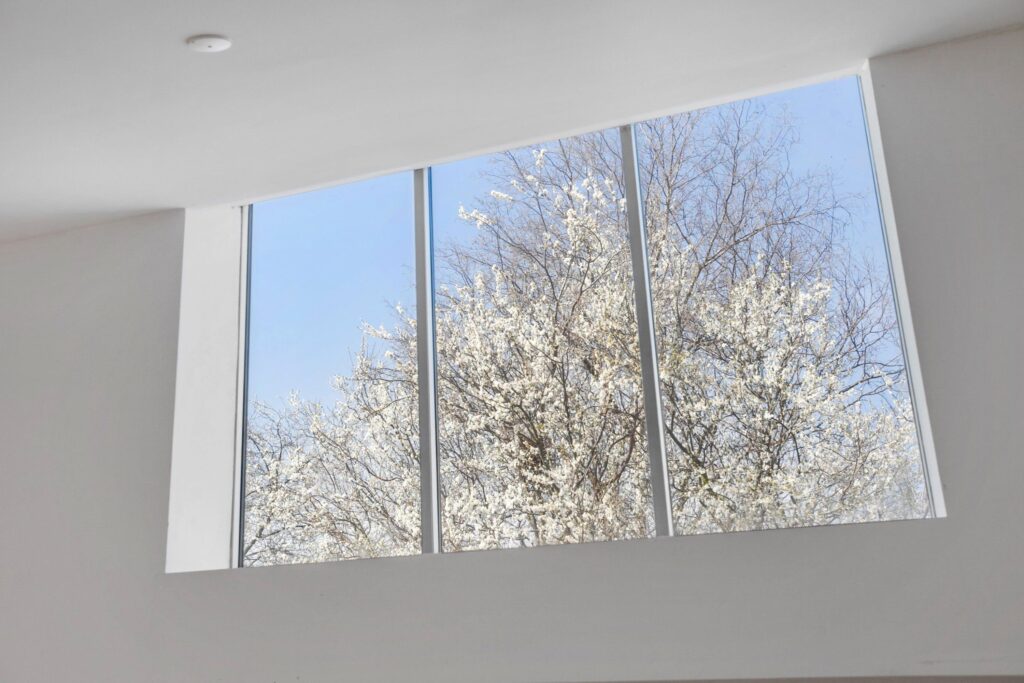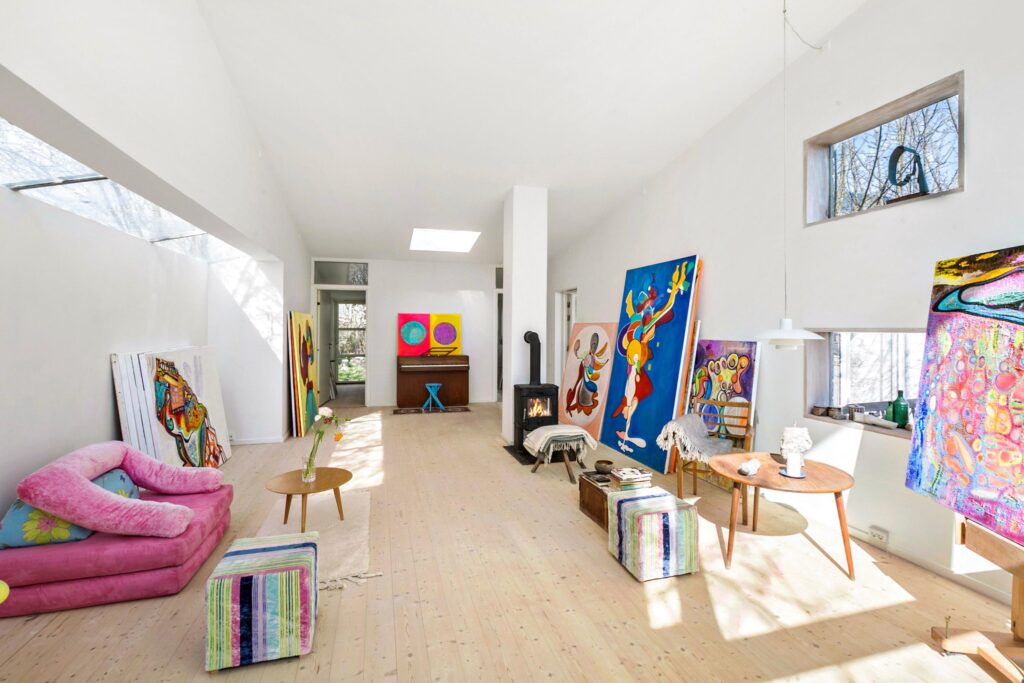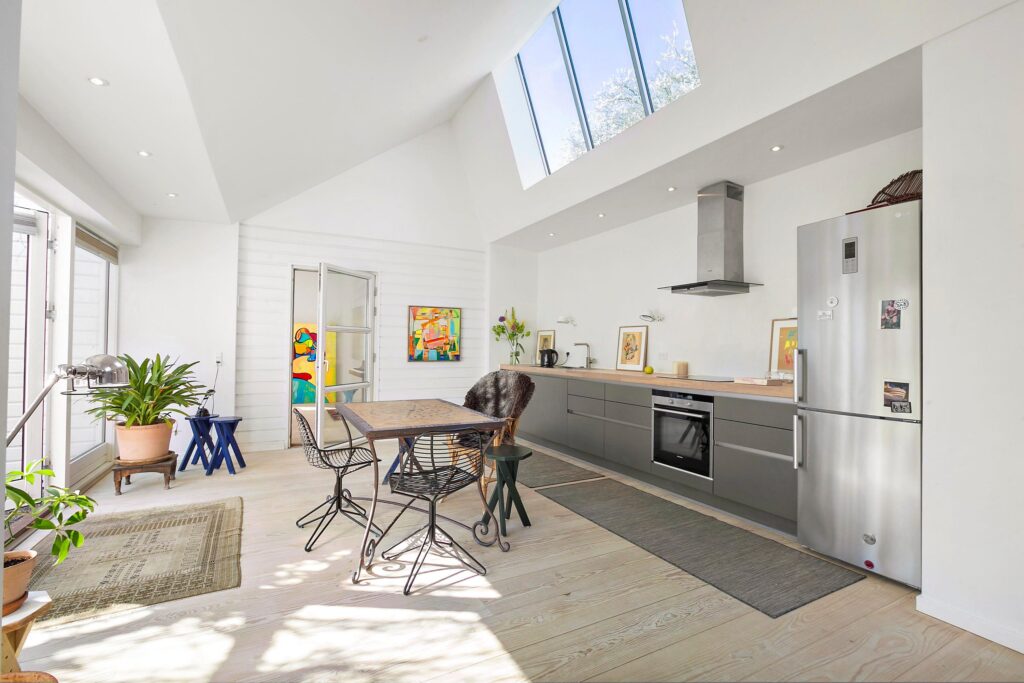 Selv i husets profane rum, køkkenet er der blevet plads til et nordvendt ateliervindue højt oppe. Køkkenet har adgang til en lille gård mellem husets to atelierbygninger.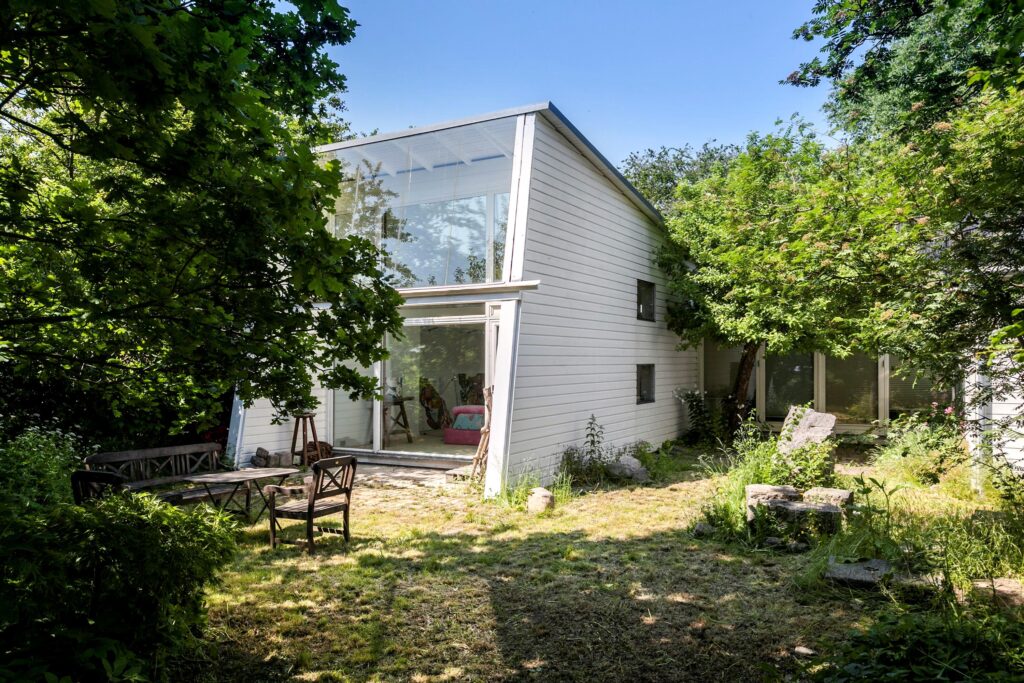 Jeg er vild med det næsten symbiotiske forhold mellem have og hus her. Og det giver ekstra god mening, når man tænker på, at havens historie i dette tilfælde er meget længere og dybere end husets. På Heerup Museets hjemmeside skriver de følgende om havens betydning:
Haven, eller "Pladsen" som Heerup kalder den, bliver resten af livet værksted, galleri og ikke mindst socialt mødested for Heerup og de mange, som ønsker at opleve kunstnerens værker og smittende humør. Som sådan bliver haven også en væsentlig del af Heerups selvforståelse og afgørende for fortællingen om den entusiastiske Rødovre kunstner, der arbejder bedst under åben himmel og i kontakt med sine omgivelser. (Kilde: Heerup Museet)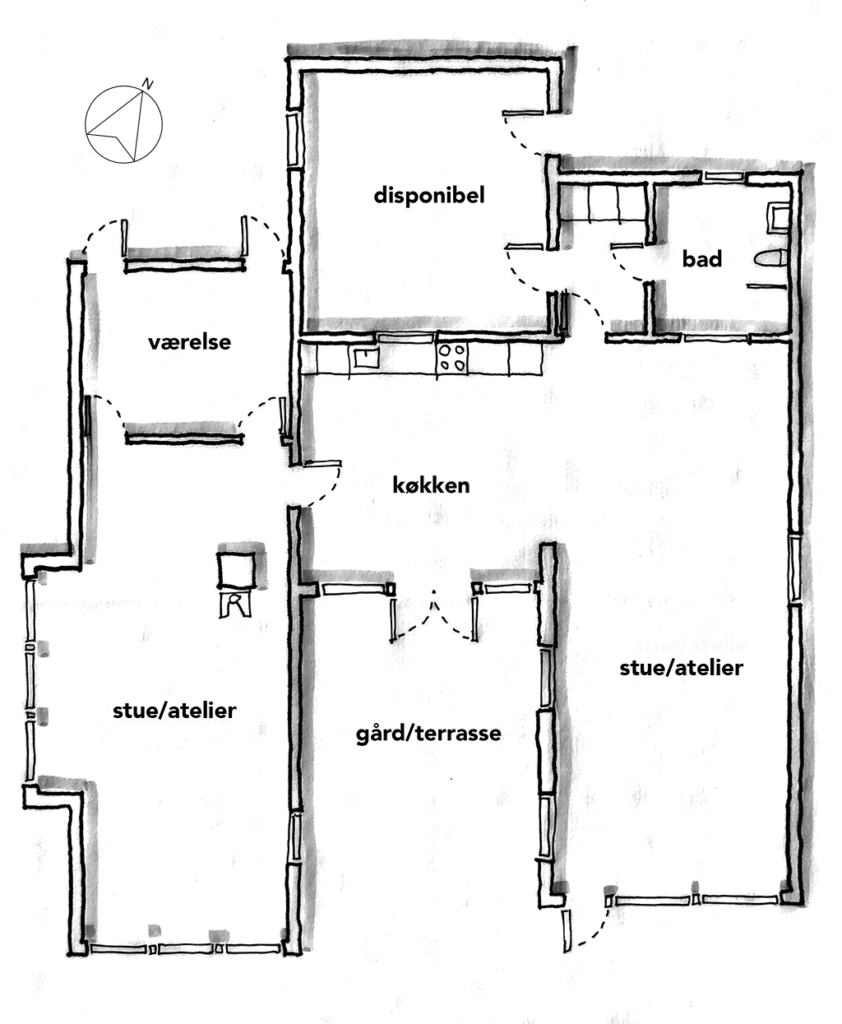 Planskitse over husets i alt 153m2. Grunden er på 1.078m2 og mange af træerne fra Henry Heerups tid står efter sigende stadig.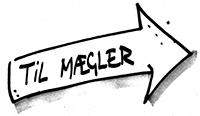 Alle foto i indlægget er fra ovennævnte mægler
Se husets placering på Google Maps: