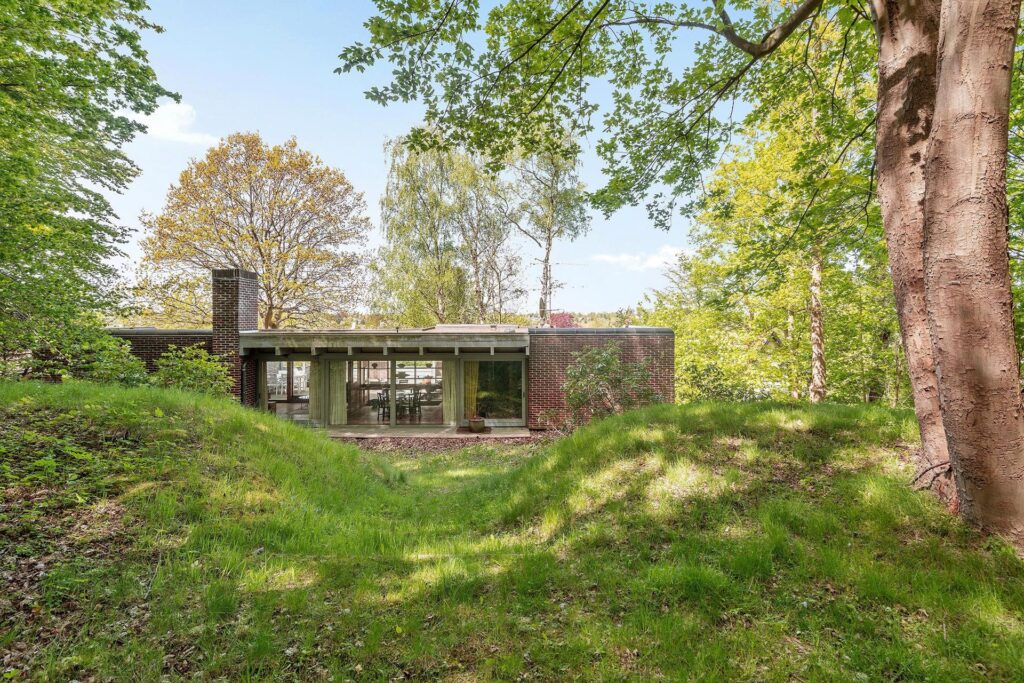 MANGE DANSKERE KENDER KEVI KONTORSTOLEN, MENS FÆRRE KENDER STOLENS DESIGNERE – TVILLINGERNE OG ARKITEKTERNE IB & JØRGEN RASMUSSEN.
….Men de to arkitekter har ud over Kevistolen faktisk begået en del smukke bygninger bl.a. huset her i Birkerød fra 1973.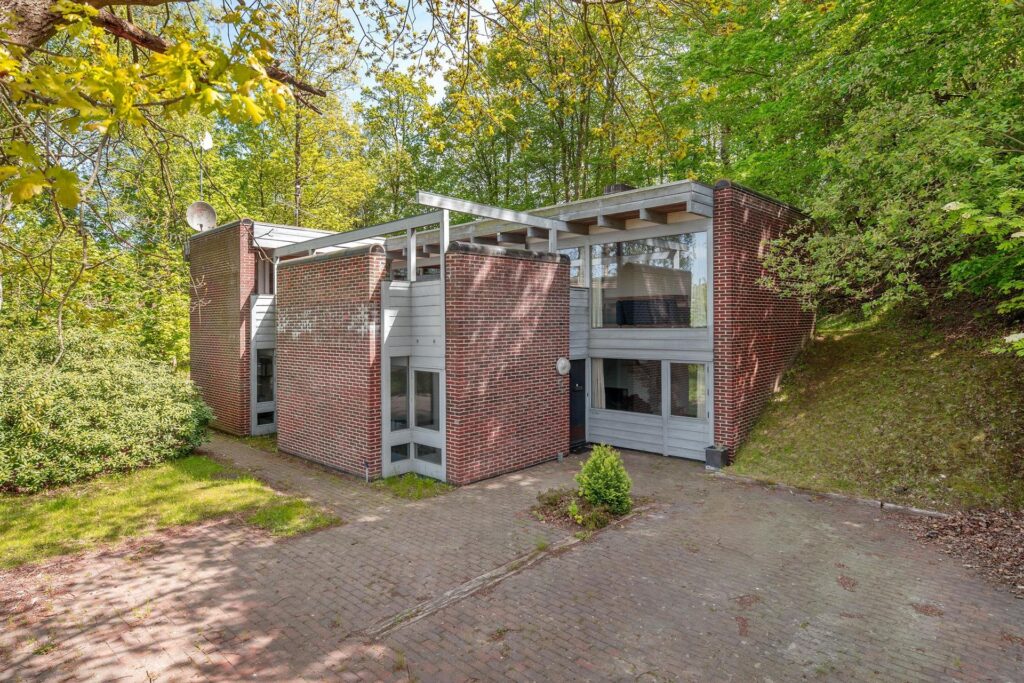 Huset er i to etager, der skærer sig ind i en nordvest vendt skråning. Jeg er vild med husets hårde teglstensskal, der i lodrette snit åbner op for et blødt træinteriør. Husets næsten kubiske formgivning står i smuk kontrast til det omgivende bløde landskab. Det er flot…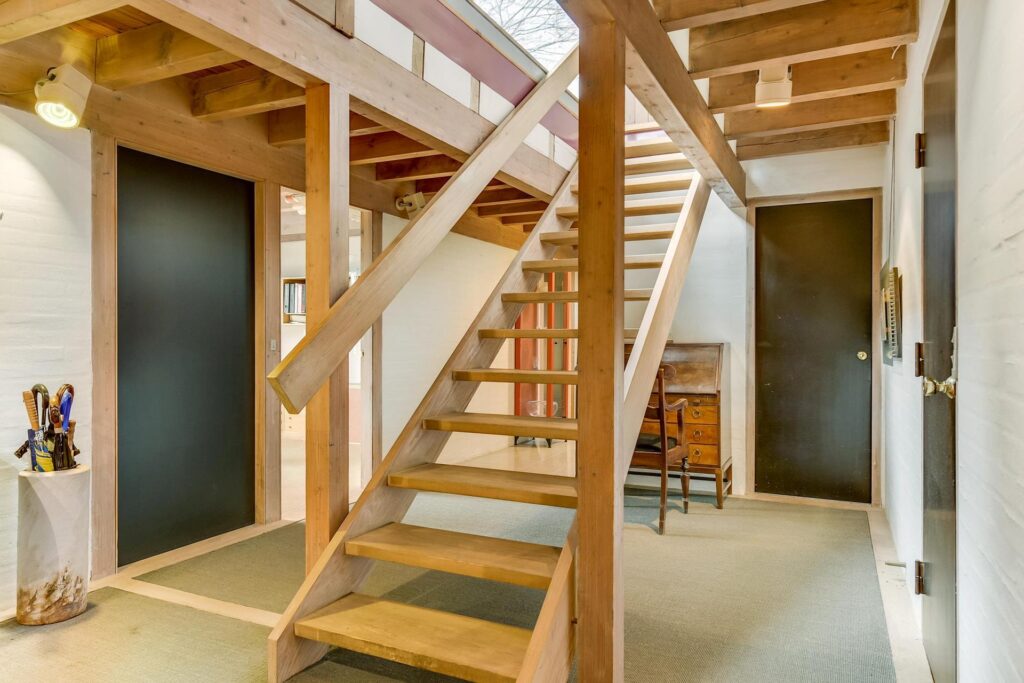 Husets indre er næsten japansk i sin enkelhed og modulopdeling. De hvide vandskurede vægge står i kontrast til de ydre vægges brunrøde farve og den tunge ydre skal. Der er lidt blød brutalisme på spil her…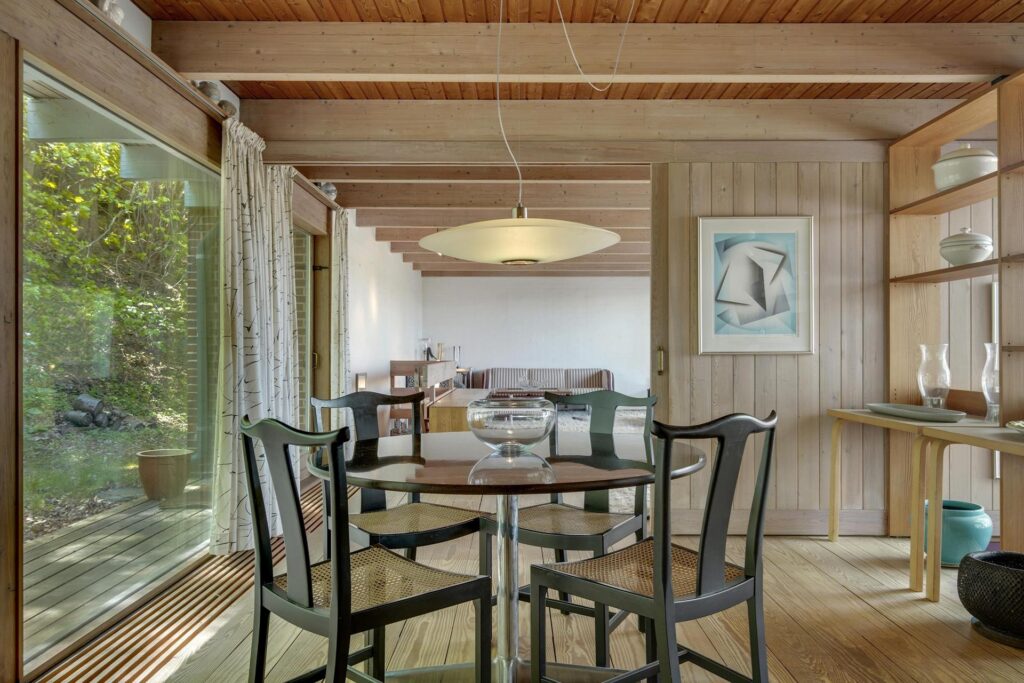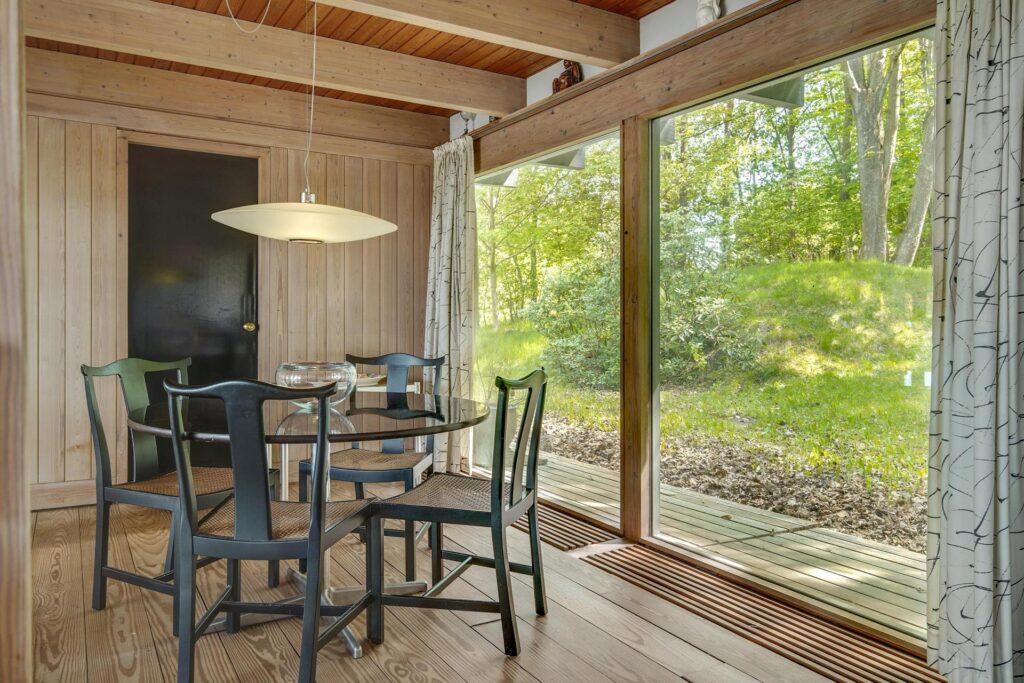 Træ vinder i disse år igen frem som et bæredygtigt byggemateriale. Der er masser af inspiration at hente i arkitekttegnede huse fra slut 60'erne og frem til 80'erne. Brugen af ærlige materialer der ikke gav sig ud for andet end de var, var meget populær i arkitekturen i den periode. Brugen af teglsten var ligeledes populær. Det var en måde at tilpasse modernismens internationale stiltræk til en dansk, regional kontekst. Man kunne med andre ord bygge moderne boliger, men i materialer der havde en kulturhistorisk dansk forankring – to fluer med et smæk.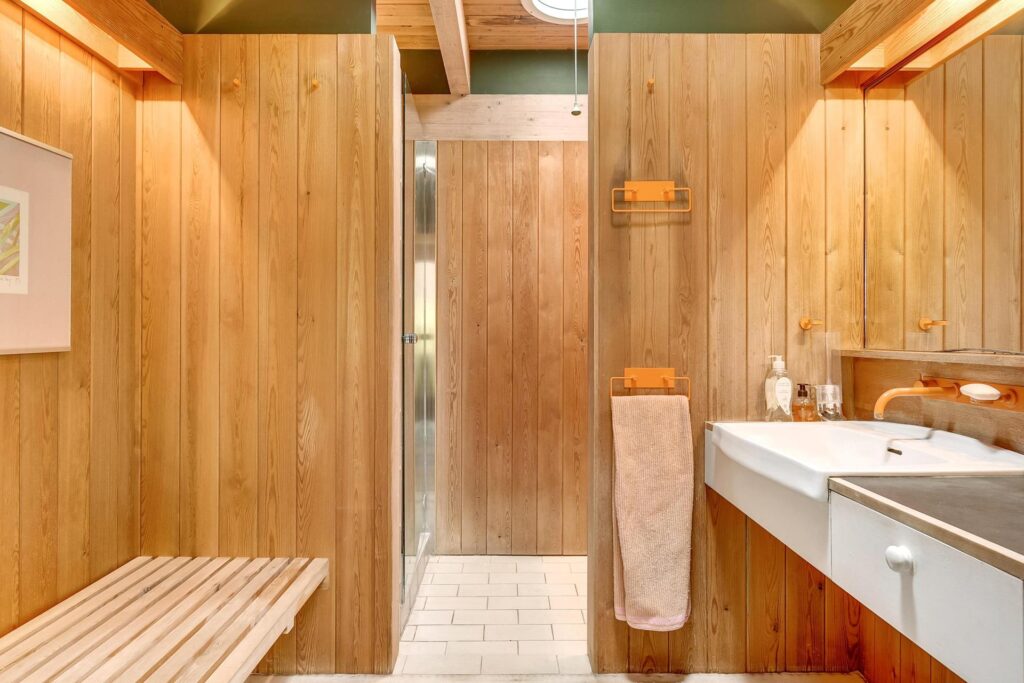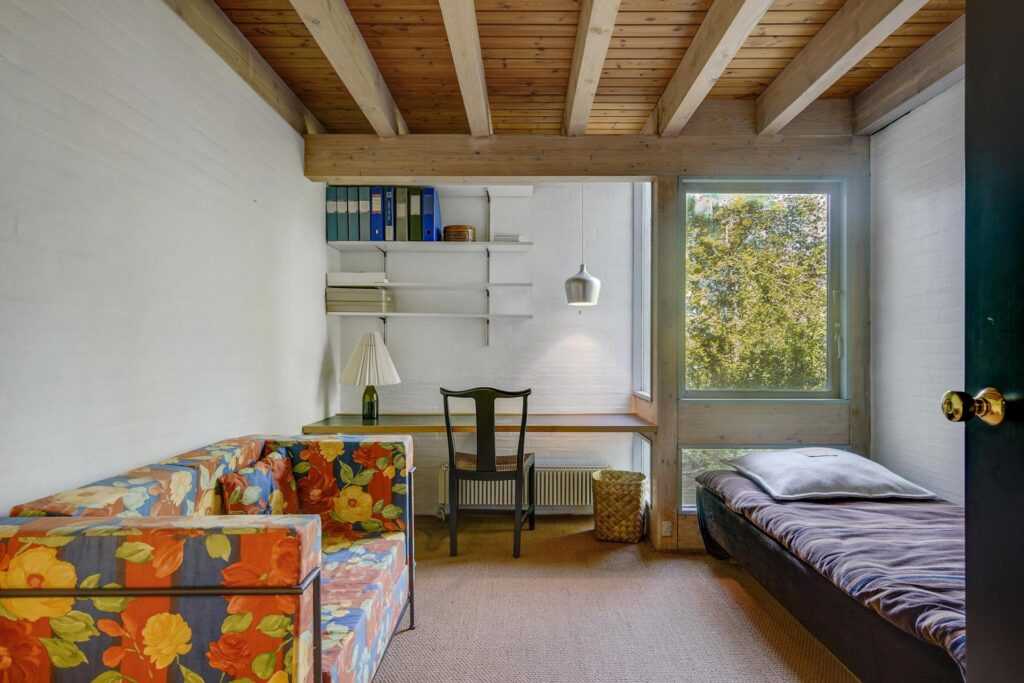 Bemærk hvordan vindueselementet i træ er 'skåret' ind i rummet og dermed danner en niche til bordet. Det er en lækker detalje.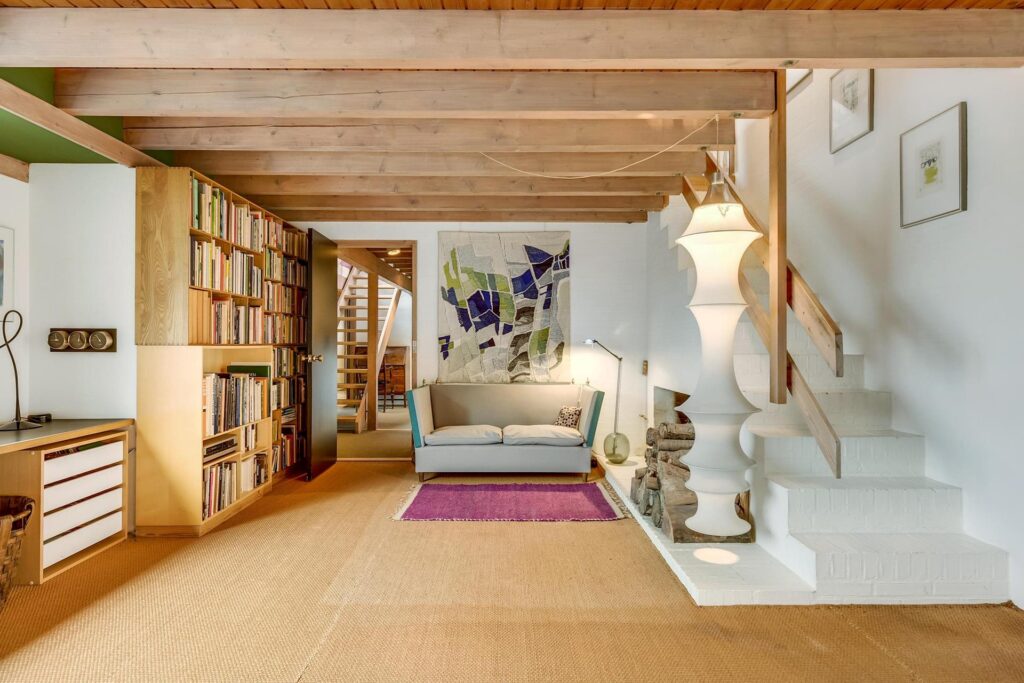 Jeg gætter på, at rummet her blevet malet helt hvidt på et senere tidspunkt, men der er en næsten romansk / protestantisk kirkerumsstemning over det. Ikke noget storslået teatralsk . Næsten bondehusagtigt – hyggeligt meditativt….
Hvis man vil læse mere om Ib og Jørgen Rasmussens arkitektur, har arkitekt Niels Ole Lund skrevet en fin bog om emnet (bogen er desværre udgået af tryk, men kan lånes på de fleste biblioteker):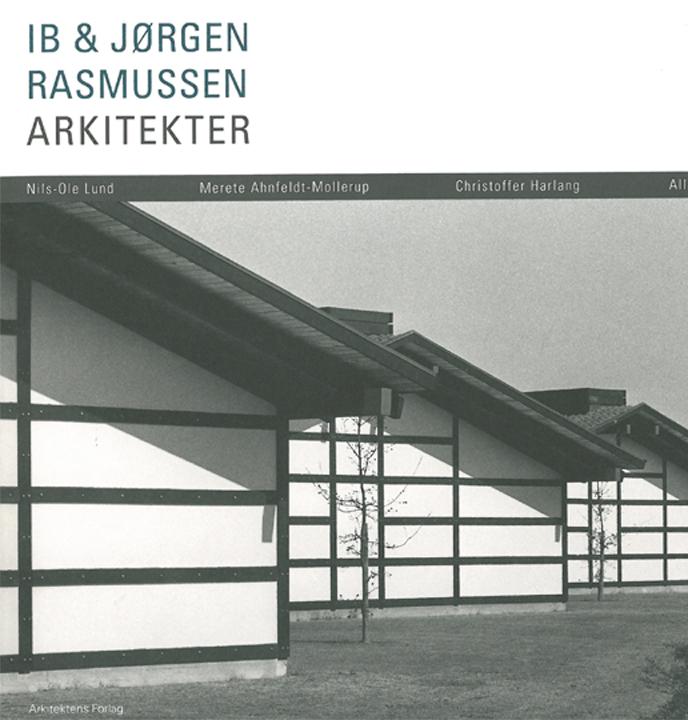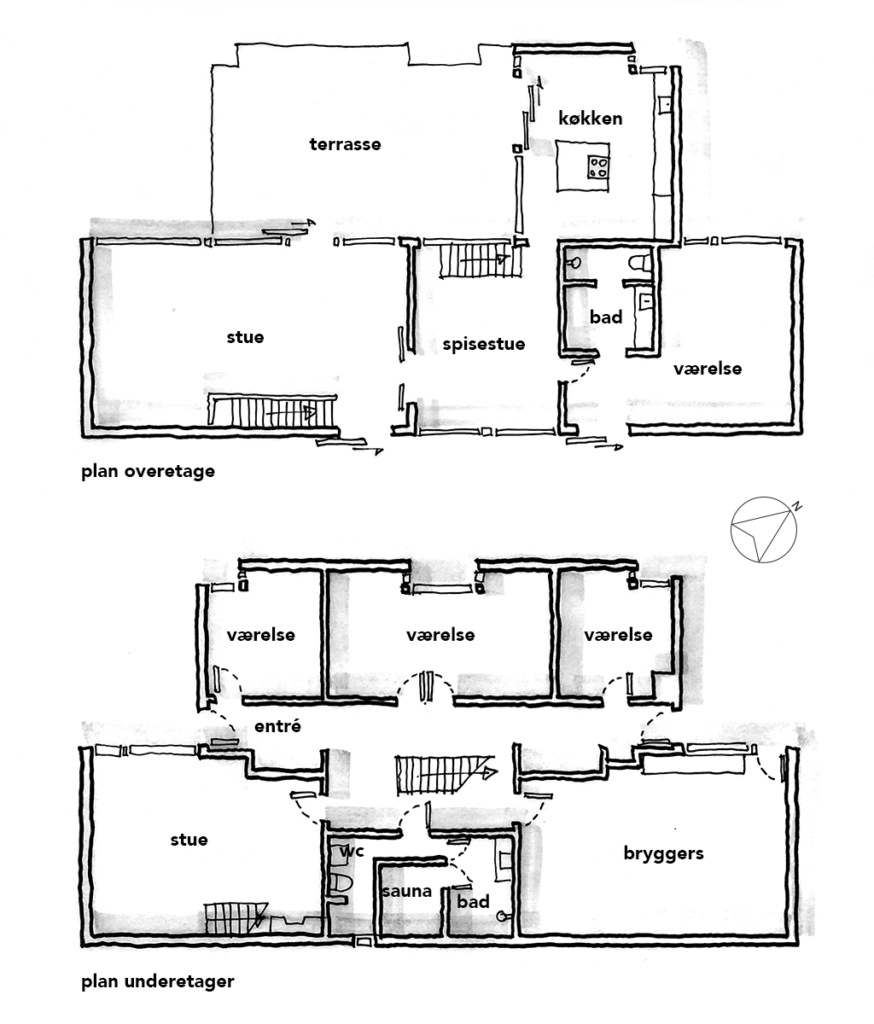 Planskitse over husets to etager på i alt 281m2
Alle foto i indlægget er fra ovennævnte mægler
Se husets placering på Google Maps: