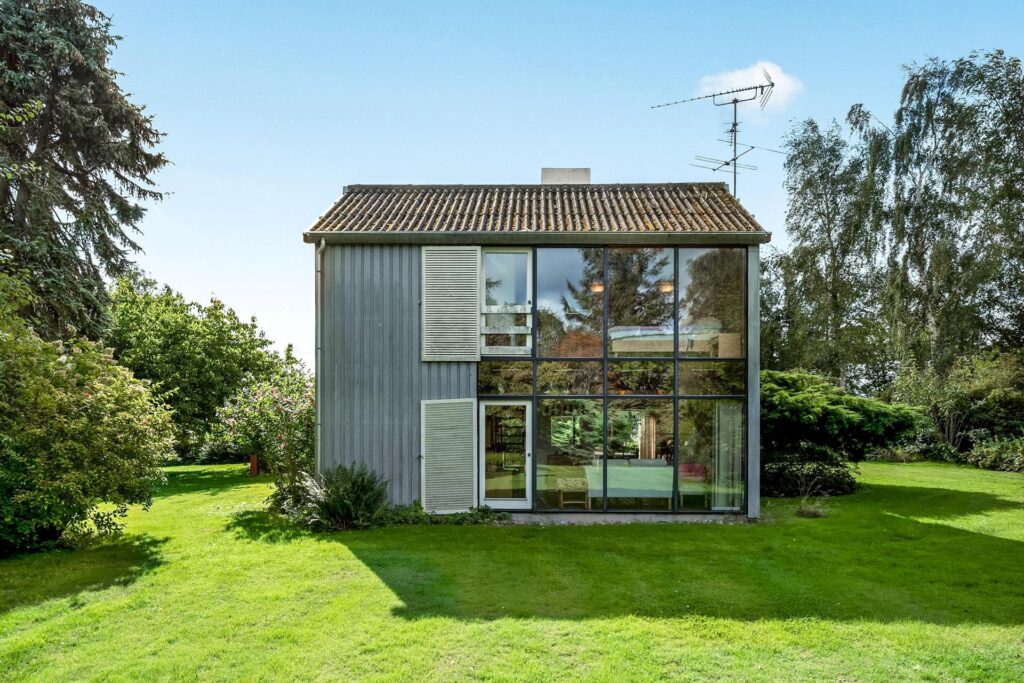 DE FLESTE SOMMERHUSE LÆGGER SIG FLADT I ÈN ETAGE OG FLYDER NÆSTEN SAMMEN MED DET OMKRINGLIGGENDE LANDSKAB – MEN IKKE DETTE SOMMERHUS.
Huset i Gilleleje er arkitekttegnet og fra 1968. Det interessante ved huset er, at det rejser sig i to etager mod nord og flader ud mod syd. Ser man huset på et luftfoto, er det tydeligt, hvordan huset koncentrerer sine m2 tæt modsat de mere traditionelle omkringliggende huse.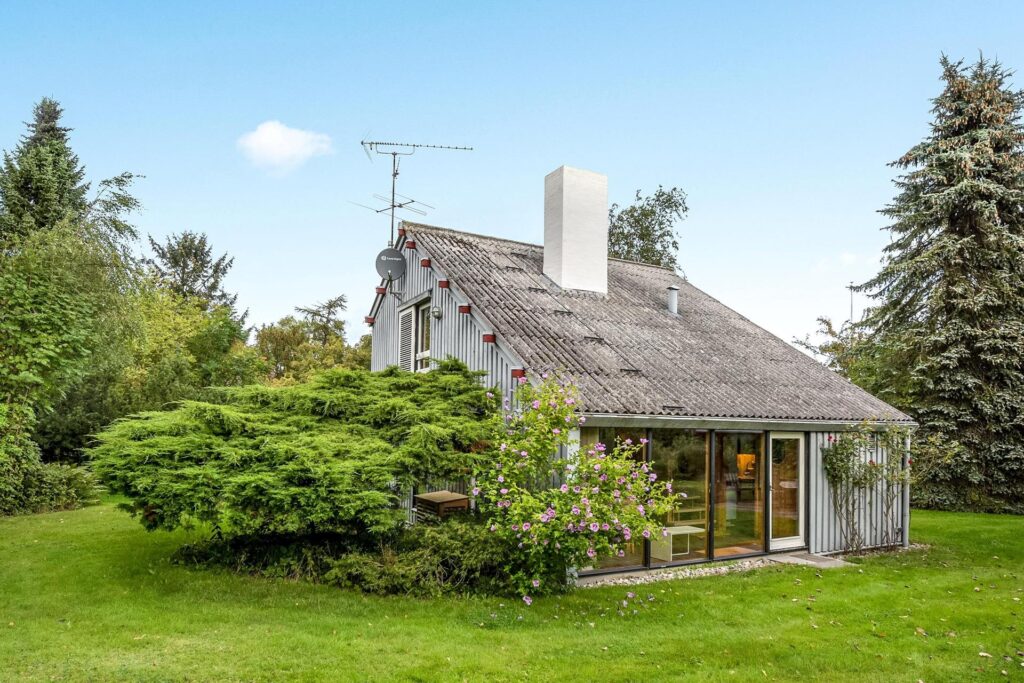 Husets sydvendte facade er lav i én etage. Der er arbejdet stringent med husets arkitektur, og hvis man kigger lidt nærmere på nordfacadens proportioner, er der en klar geometrisk orden at spore. Husets nordfacade er delt i midten ved den vinduesramme, der adskiller dør og vindue (første firkant med lodret stiplet linje). Hele det indrammede vinduesparti kan indskrives i et kvadrat (anden firkant med gul kvadrat):

Den slags geometriske 'lege' er en af årsagerne til, at denne facade er behagelig at se på. Den er velproportioneret – synes jeg i hvert fald.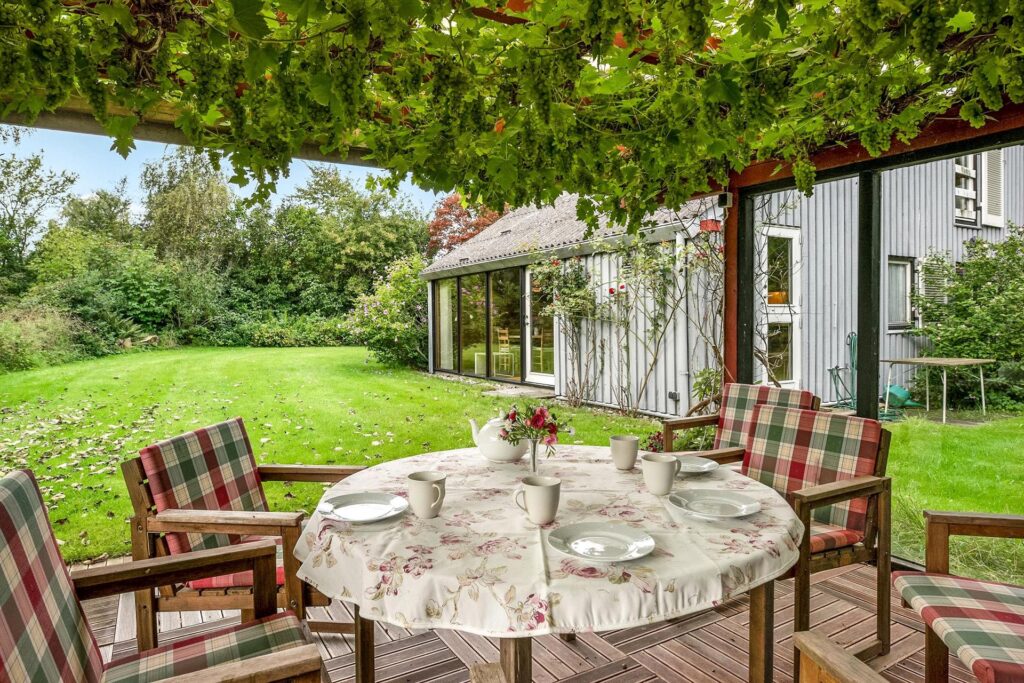 ….og midt i denne alvorlige snak om proportioner, viser dette foto jo lige præcis, hvor humant selv den strammeste arkitektur kan og bør indtages.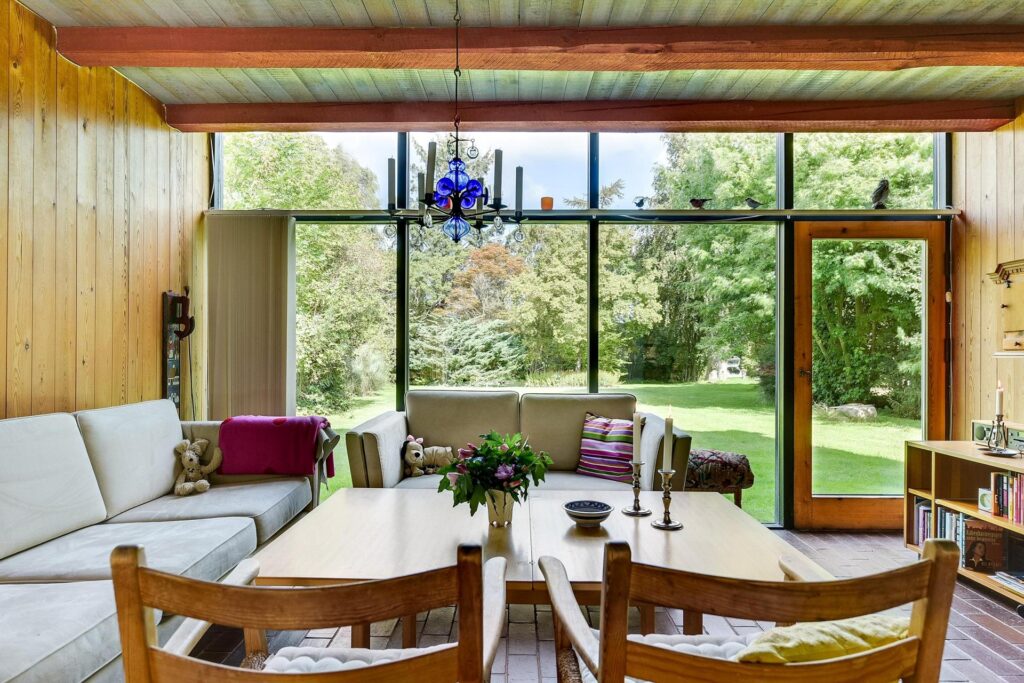 Fra husets indre er der et næsten uforstyrret udsyn mod nord. Nordvendte vinduer giver et stabilt lys, der ikke overopheder huset som sydvendte vinduer. Naturmaterialerne sikrer, at det ellers kolde nordlys virker varmt. Der er træ på vægge og loft, samt klinker på gulvet. Alt er hvad det giver sig ud for.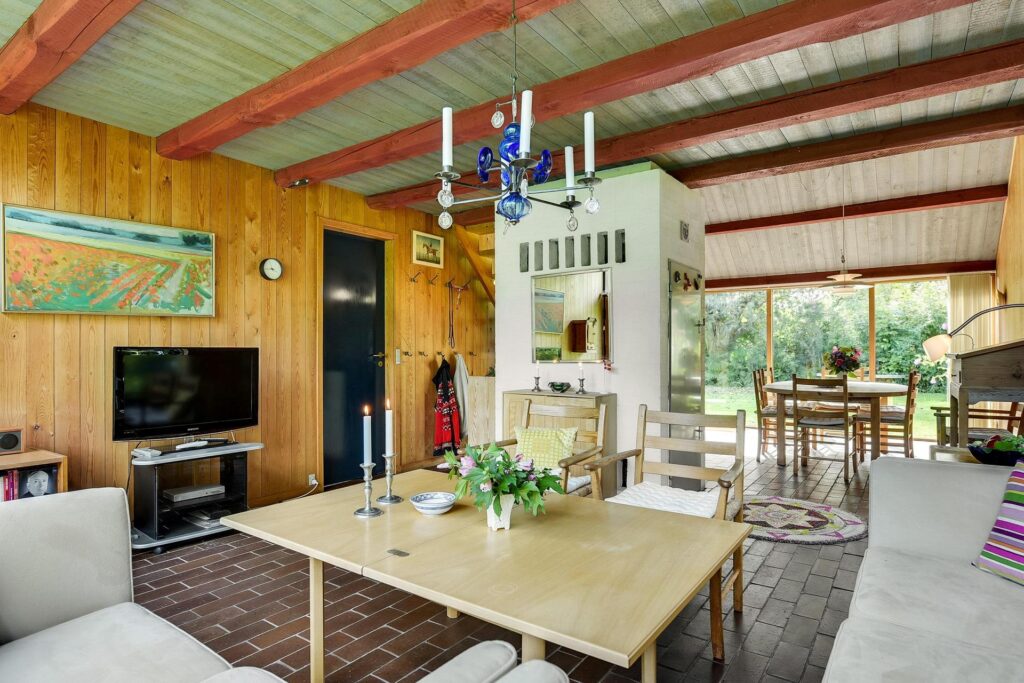 Et kig på tværs af det lille store hus hvor man kan se, hvor rumligt det faktisk opleves. Den murede skorsten med brændeovn står midt i huset og giver tyngde og varme. Husets centrale arne.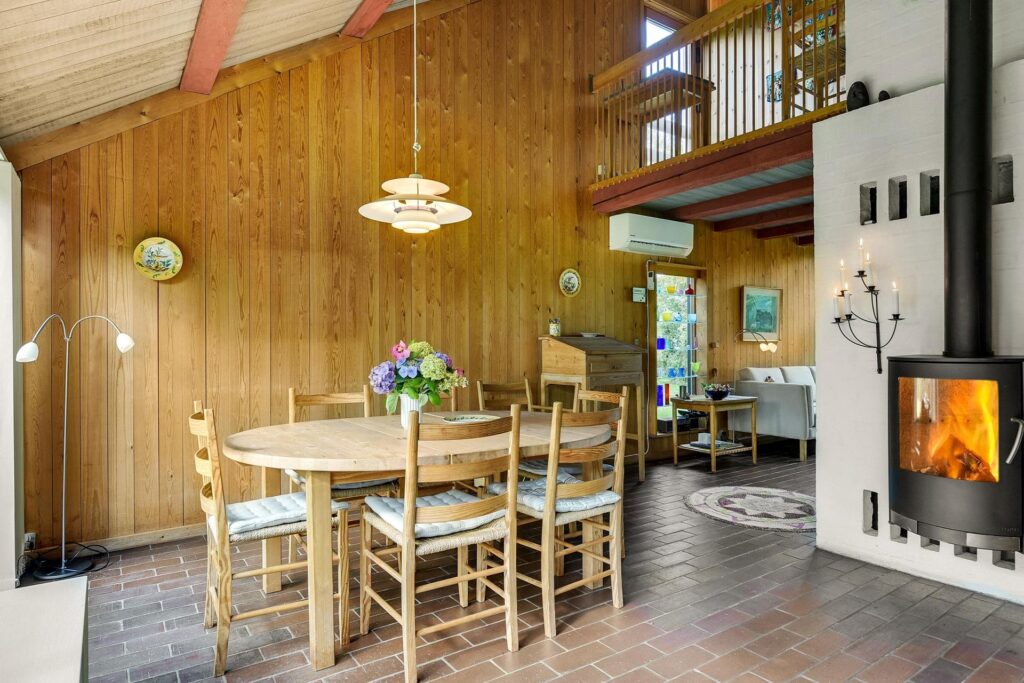 Bemærk at rummet mod syd er dobbelthøjt, hvilket igen giver en oplevelse af plads og rum.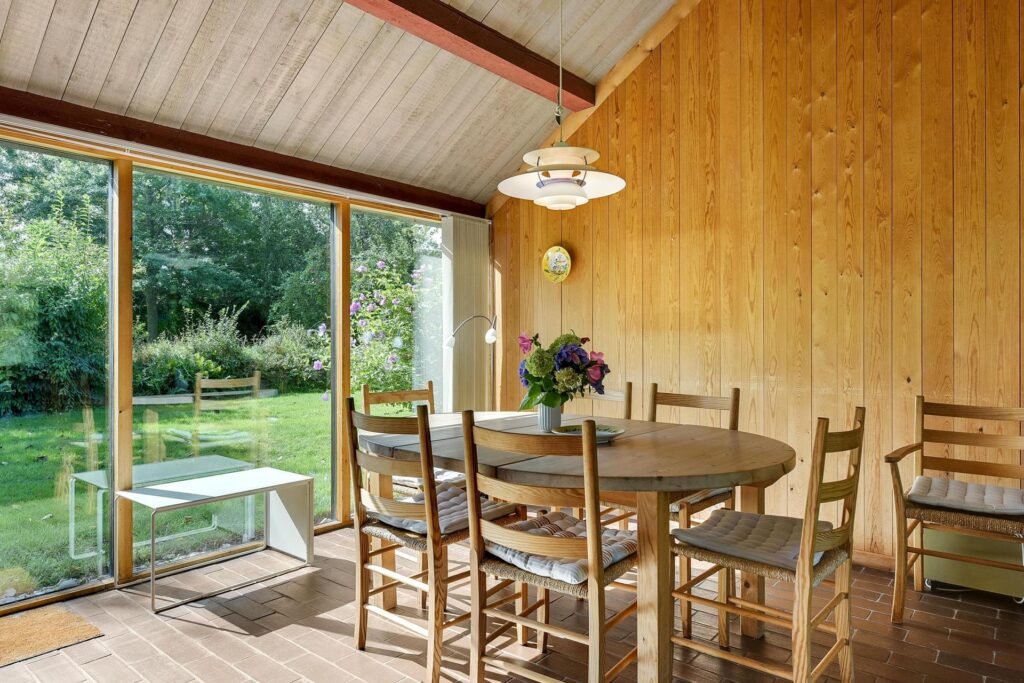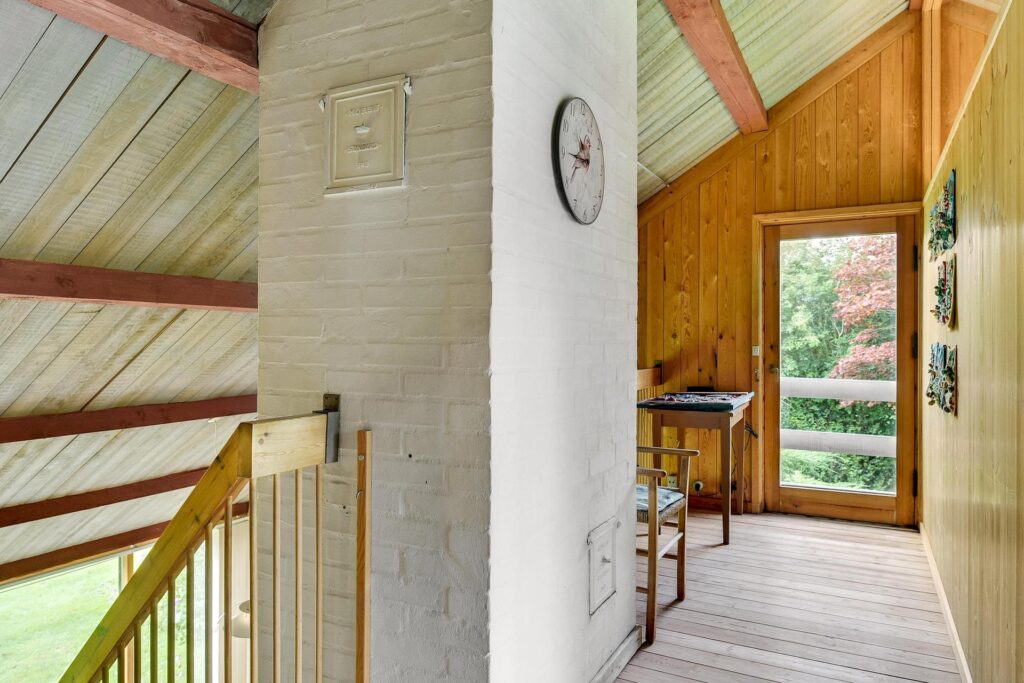 Man kan fra det dobbelthøje sydvendte rum gå via en trappe op til husets 1. sal. Her er en lille balkon med fransk altan. Der er tænkt i lys og ud- og gennemkig overalt i huset.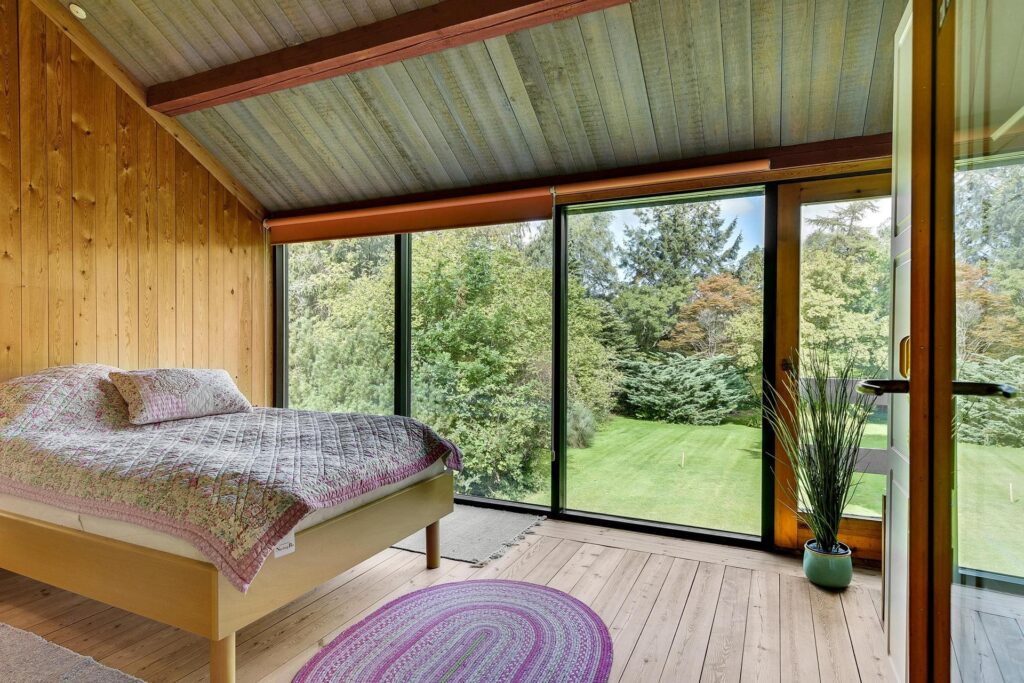 Soveværelset mod nord på 1. sal er ikke 'stoppet ind under taget' eller i 'hemseformat', som man ofte ser det i sommerhuse. Her er højloftet og helt åbent ud mod landskabet. Og så er der træ, træ, træ over alt……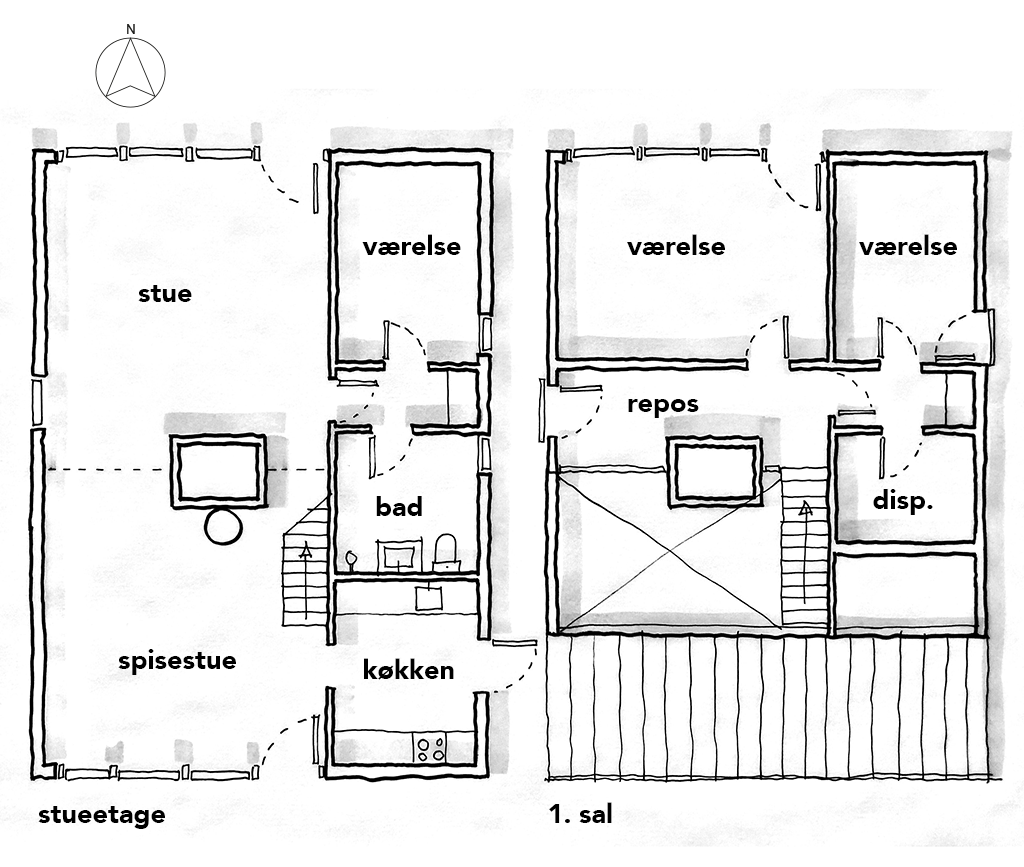 Planskitse af sommerhusets i alt …. 87m2 fordelt på to etager. Jeg synes bestemt at huset opleves større. (NB. arealet med lodrette striber på 1. sals tegningen er taget, der kommer frem når man i plantegningen 'skærer' vandret igennem huset.)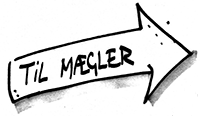 Alle foto i indlægget er fra ovennævnte mægler.
Se sommerhusets placering på Google Maps: