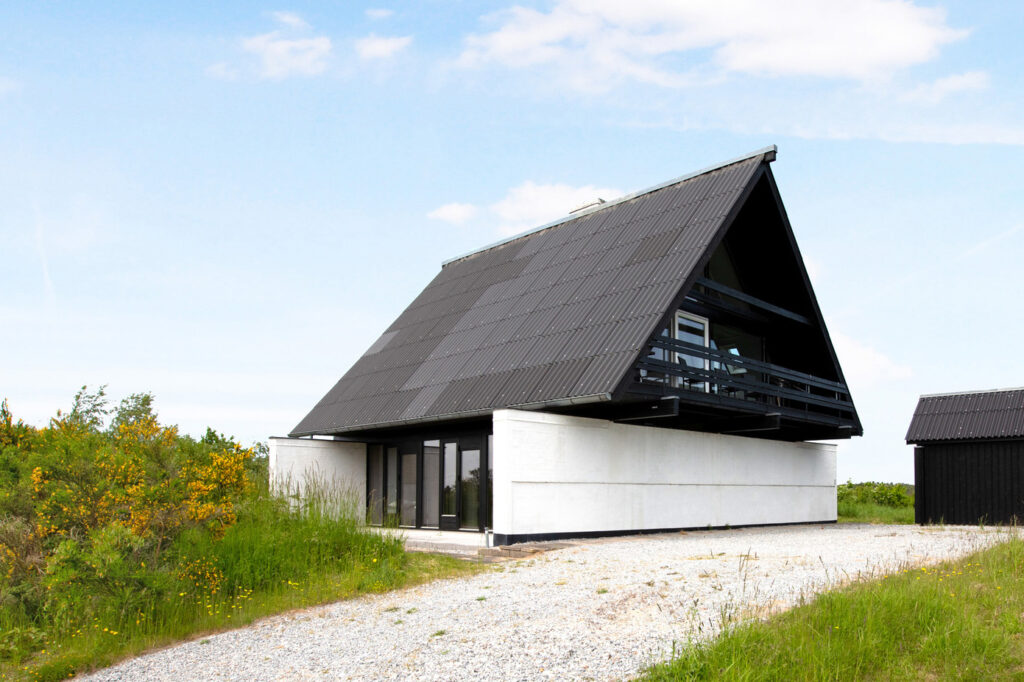 ARKITEKTERNE FRIIS OG MOLTKE VAR VIRKELIG PROVOKERENDE ASKETISKE OG SIMPLE I DERES BOLIGARKITEKTUR. MEN PÅ EN EKSTREMT OVERBEVISENDE ÆSTETISK FACON.
Dette Friis og Moltke sommerhus fra 1969 er uhyre simpelt i dets arkitektur, men byder alligevel på et interessant "twist".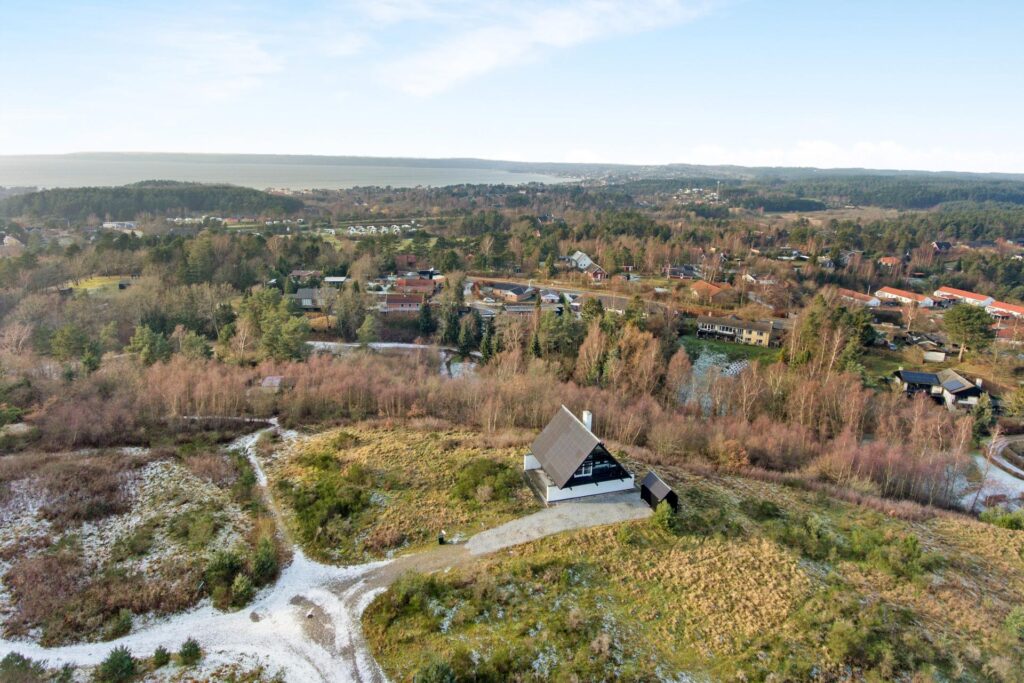 Huset ligger højt på en naturgrund med udsigt mod Mols ud over Ebeltoft vig.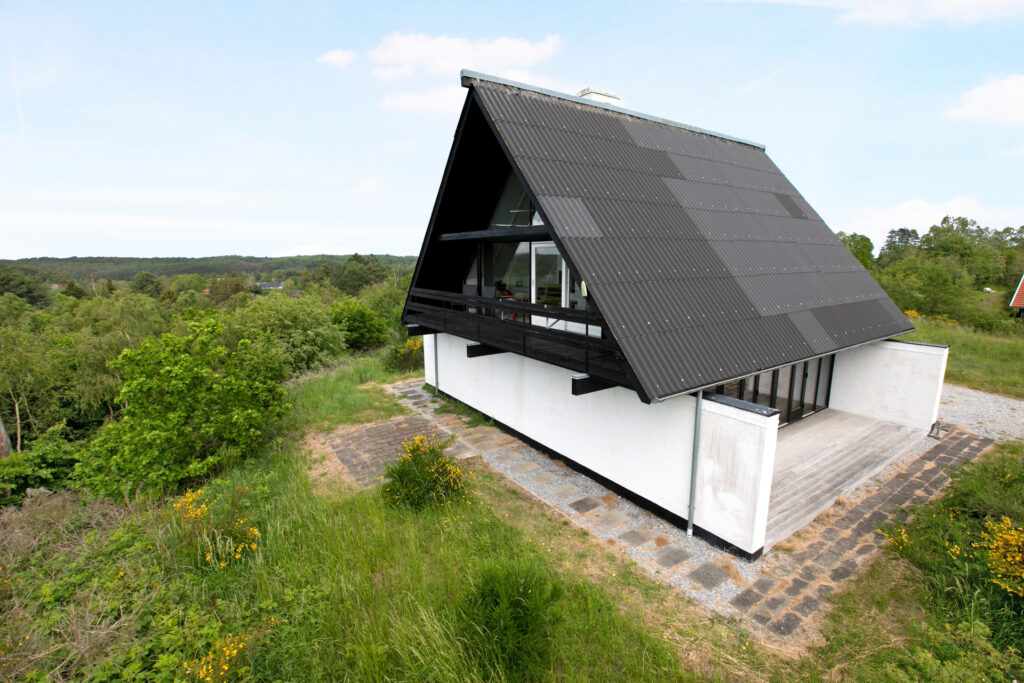 Men det arkitektoniske interessante "twist" ved huset er at Friis og Moltke har taget en traditionel længehustype med høj rejsning og 'revet taget af', drejet det 90 grader og sat det ned igen. Som vist i diagrammet nedenfor. Sidemurene er desuden skudt frem (lille rød pil), så der dannes to afskærmede uderum.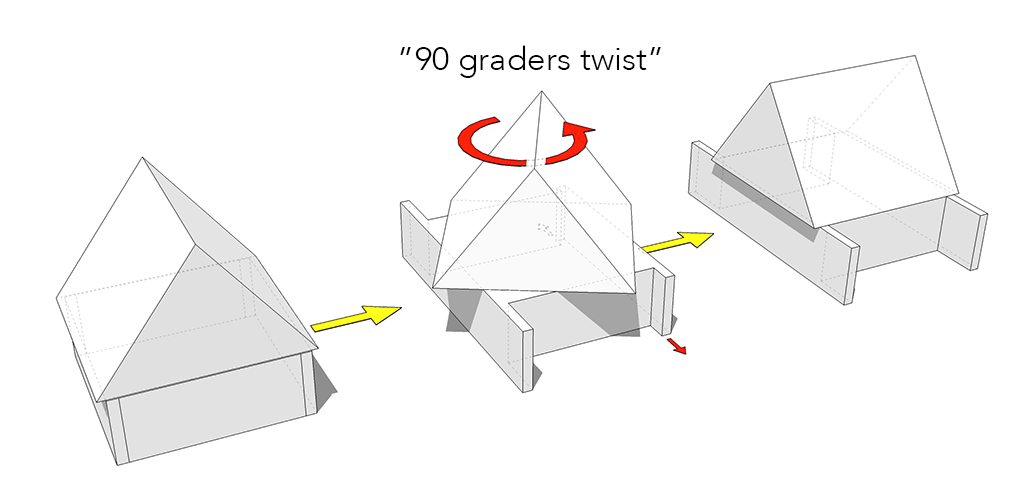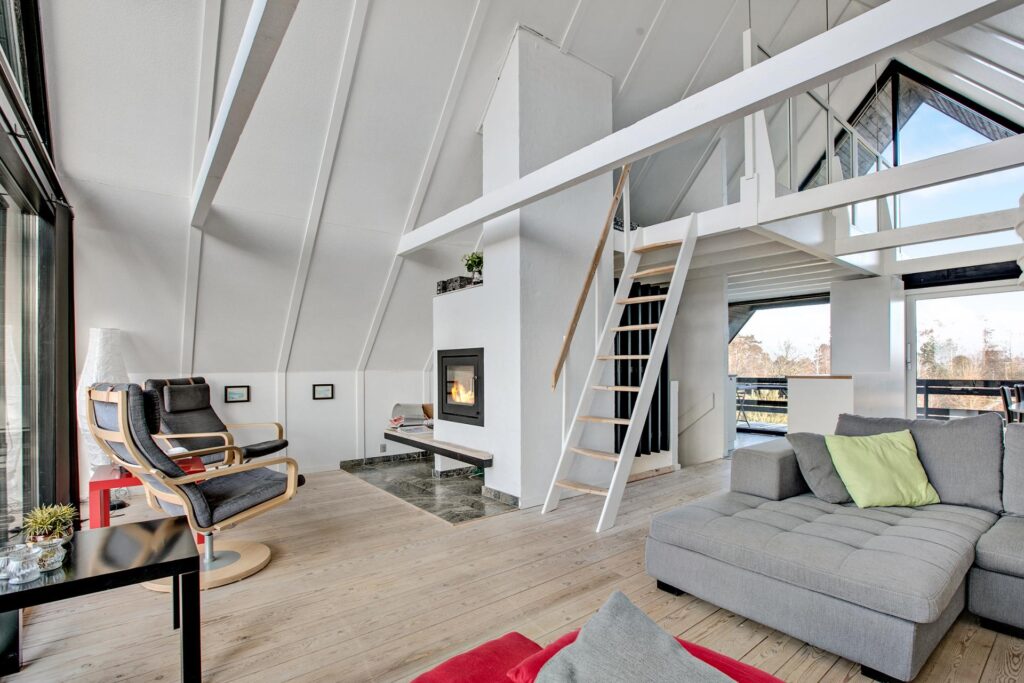 'tagrummet' er højloftet og gennemlyst som det hedder. De store gavlvinduer er orienteret øst/vest, så morgen- og aftensolen står lige ind. Underetagen er derimod orienteret nord/syd. Skorstenen er gennemgående og centralt placeret i huset som det tunge, samlende element.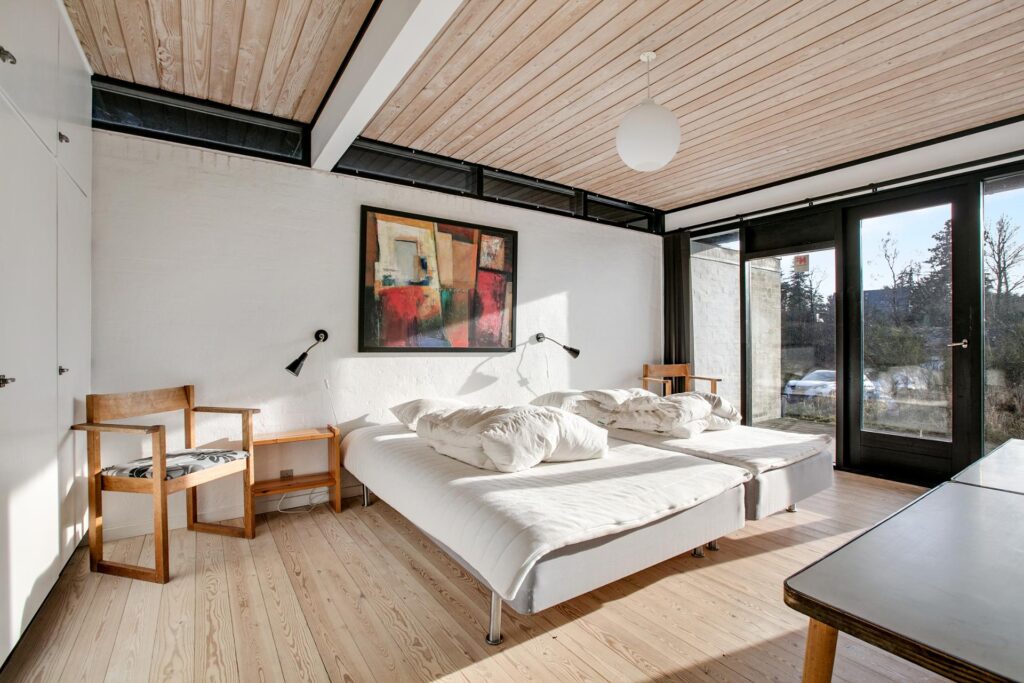 Du kan læse mere om Friis og Moltke i et af mine andre indlæg her. Eller besøge arkitektfirmaet hjemmeside her.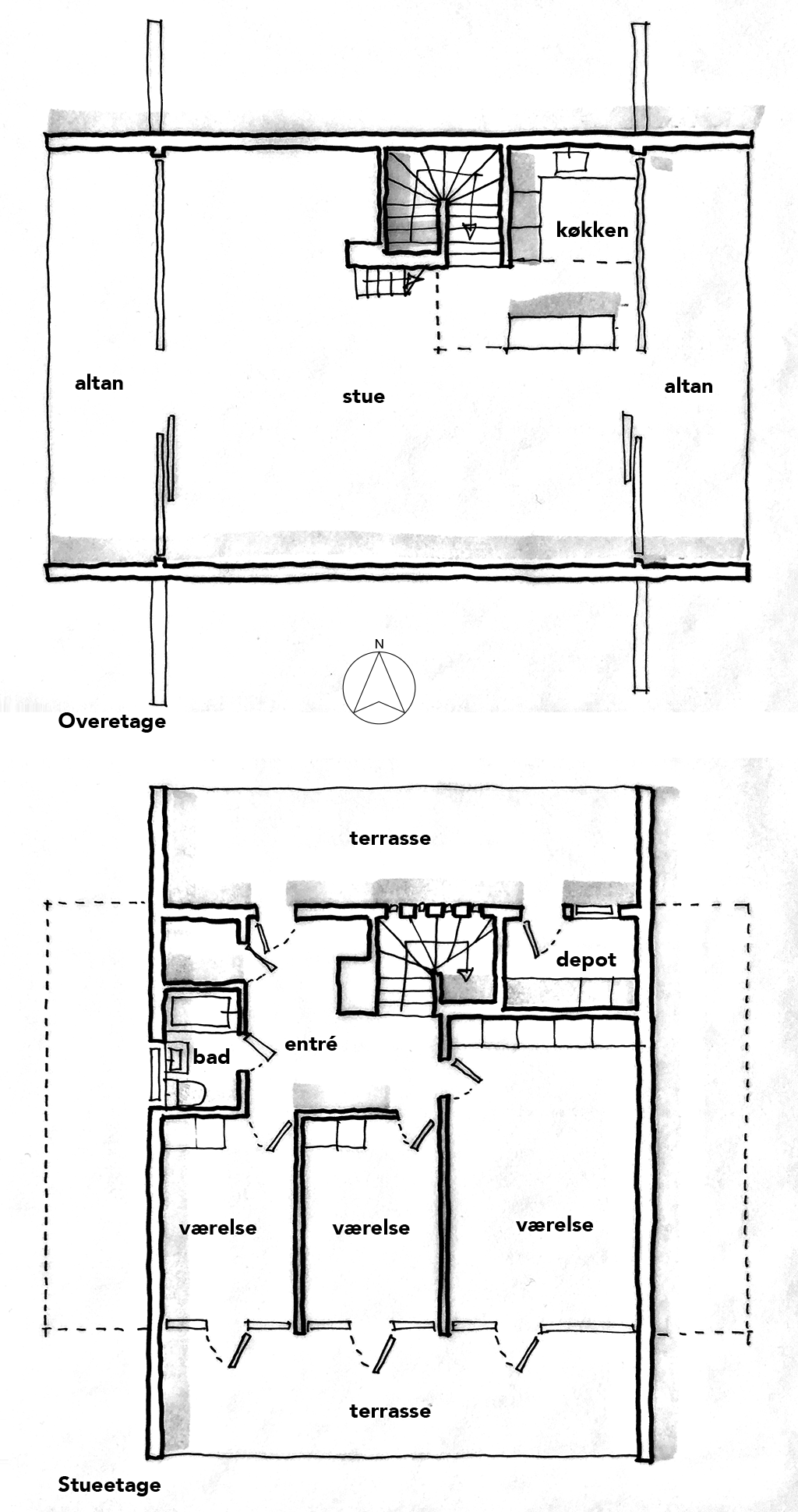 Planskitse af sommerhusets to etager på i alt 109 m2. Læg mærke til at underetagen ligger nord/syd vendt, mens overetagen er øst/vest vendt. Også flot hvordan planen holder alle private rum i underetagen, mens hele overetagen er social. Der er desuden en hems helt oppe under kippen over køkkenet.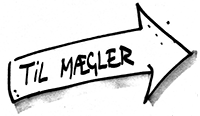 Alle foto i indlægget er fra ovennævnte mægler
Se husets placering på Google Maps: