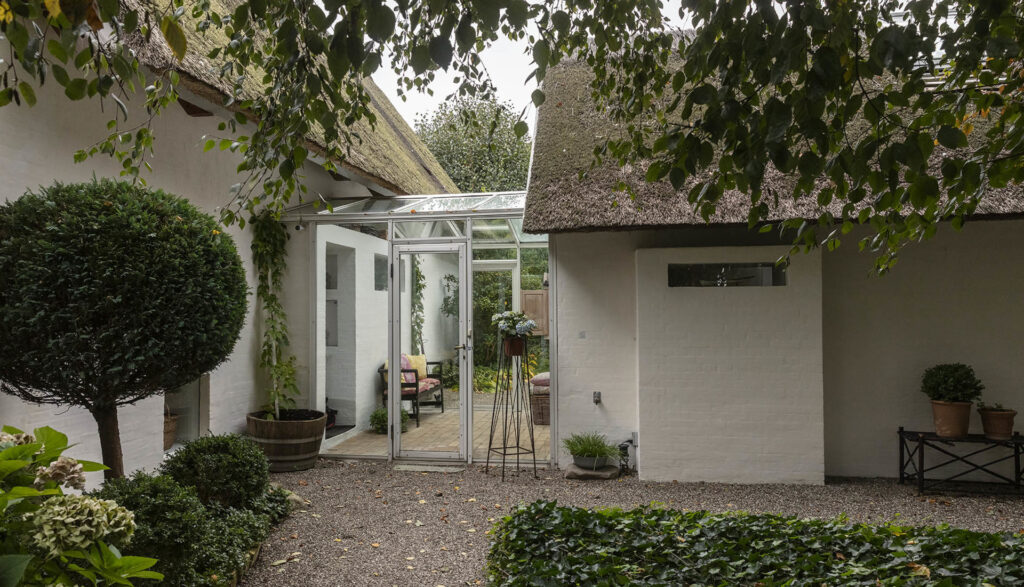 HVIS MAN SÆTTER ET FANTASTISK HUS SAMMEN MED EN FANTASTISK FOTOGRAF, OPSTÅR DER VISUEL MAGI!
– Og det er lige præcis, hvad der er sket her – Det er et hus, der kunne få mig til at overveje 'at holde mund' og bare vise de smukke fotos taget af fotograf Lars Gundersen.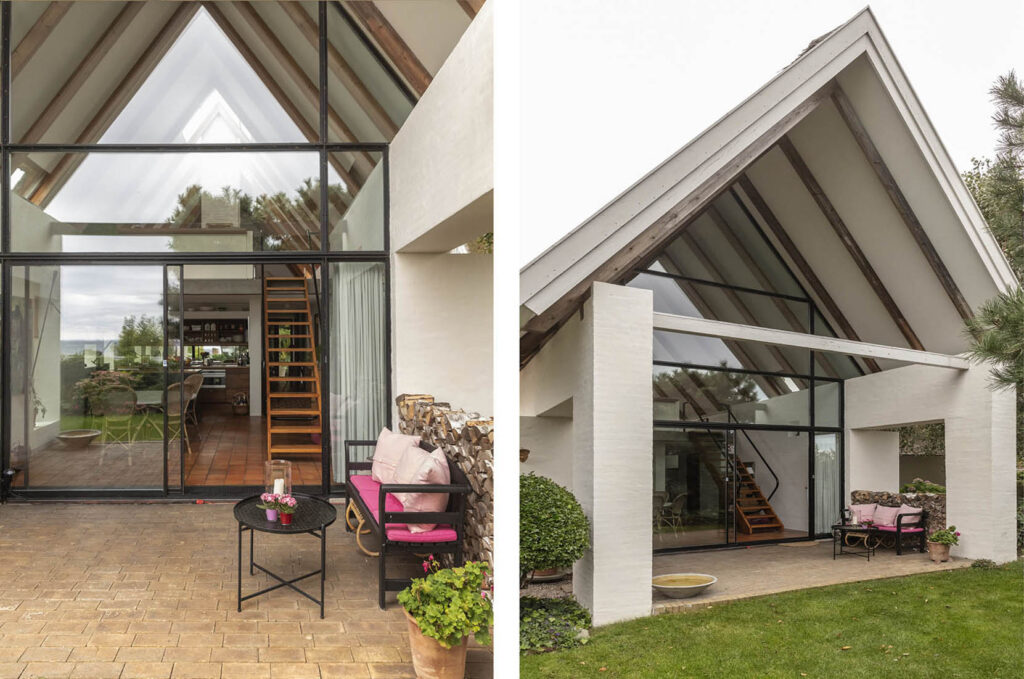 Meeen – jeg kan nu ikke lade være med at fortælle lidt….. Arkitekt Niels Fagerholt, der døde i januar 2019, tegnede dette hus i Rungsted til sin mor i 1972. Huset består af en stor øst/vest vendt længe og en sidelænge mod nord. De to længer er forbundet med en glas mellemgang, der også udgør husets entré. Hovedlængen er bygget op med to markante gennemgående hvide vægge, hvorpå en synlige spærkonstruktion hviler. Der er åben til kip, så rummet opleves stort, lyst og luftigt mod øresund.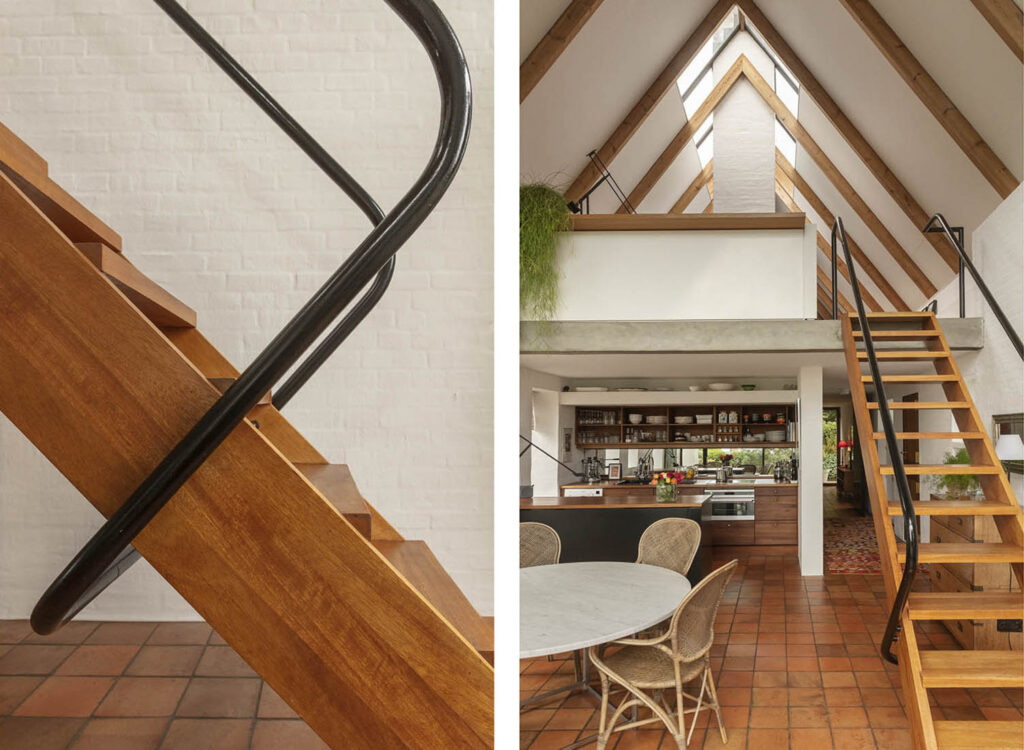 Niels Fagerholt var hele sit liv omgivet af prominente arkitekter, der prægede hans arkitektoniske livsfærd. Allerede som barn kom Steen Eiler Rasmussen på besøg i hjemmet, og da han (måske inspireret af Steen Eiler) senere startede på Kunstakademiets Arkitektskole, var hans undervisere bl.a. Kay Fisker, Palle Suenson og Erik Christian Sørensen. Fagerholt arbejdede efter arkitektskolen nogle år for Erik Christian Sørensen, og her lod han sig inspirere til bl.a. sit eget sommerhus, som han tegnede i 1954.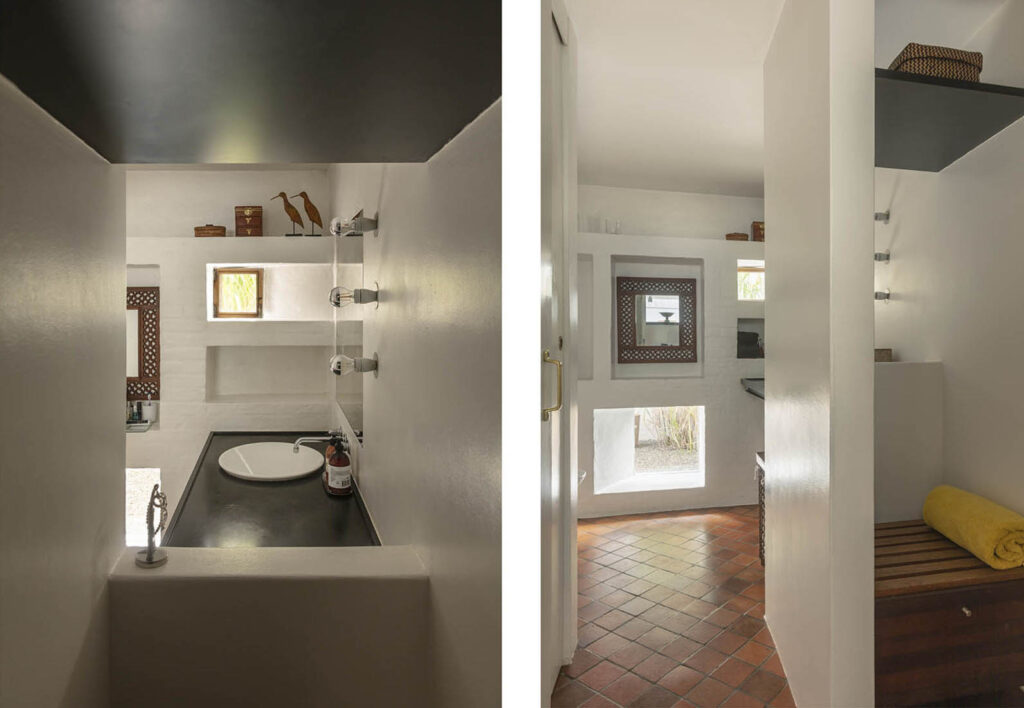 En af inspirationskilderne til arkitekturen i moderens hus skulle efter sigende komme fra arkitekt Mogens Lassen (endnu en kendt dansk arkitekt – ham med Kubusstagen), som Fagerholt blev nabo til i 1968. Det var nichemurene i badeværelset, der bl.a. blev resultatet af dette naboskab. Et arkitektonisk element som Mogens Lassen nok var inspireret af fra Le Corbusier…. og sådan inspirerer arkitekter hinanden. Det er jo ikke altid den 'dybe tallerken', der skal opfindes påny, men derimod det der er i den og borddækningen.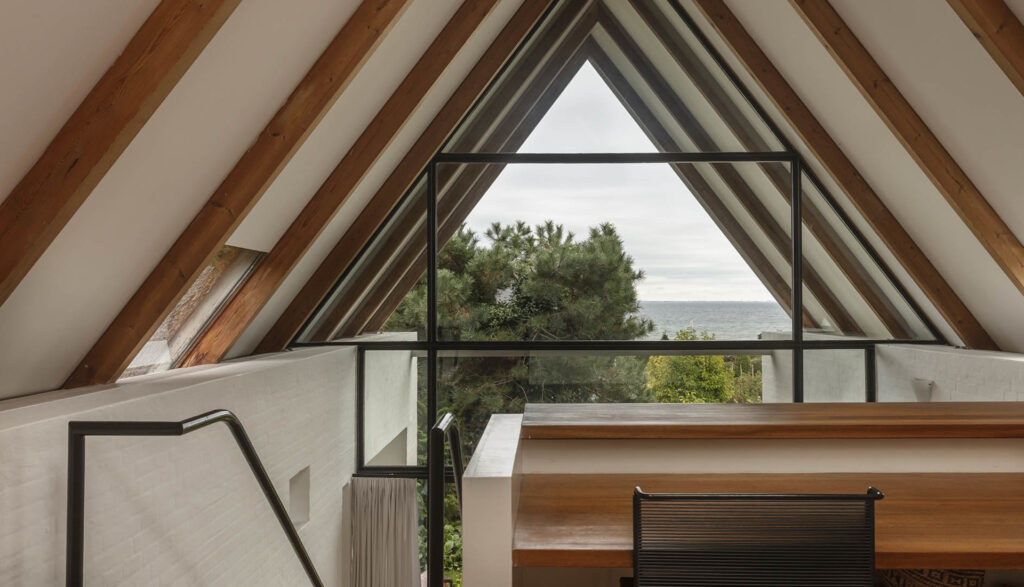 Man ser tydeligt, hvordan arkitekturen i huset skaber et hierarki, hvor oplevelsen af de gennemgående vægge og ditto loft prioriteres. Vinduet i gavlen er enkelt, let og i kontrast til den konstruktive tyngde de øvrige elementer har. Og så er det sort, så det grafisk står frem som linjerne i en japansk tuschtegning.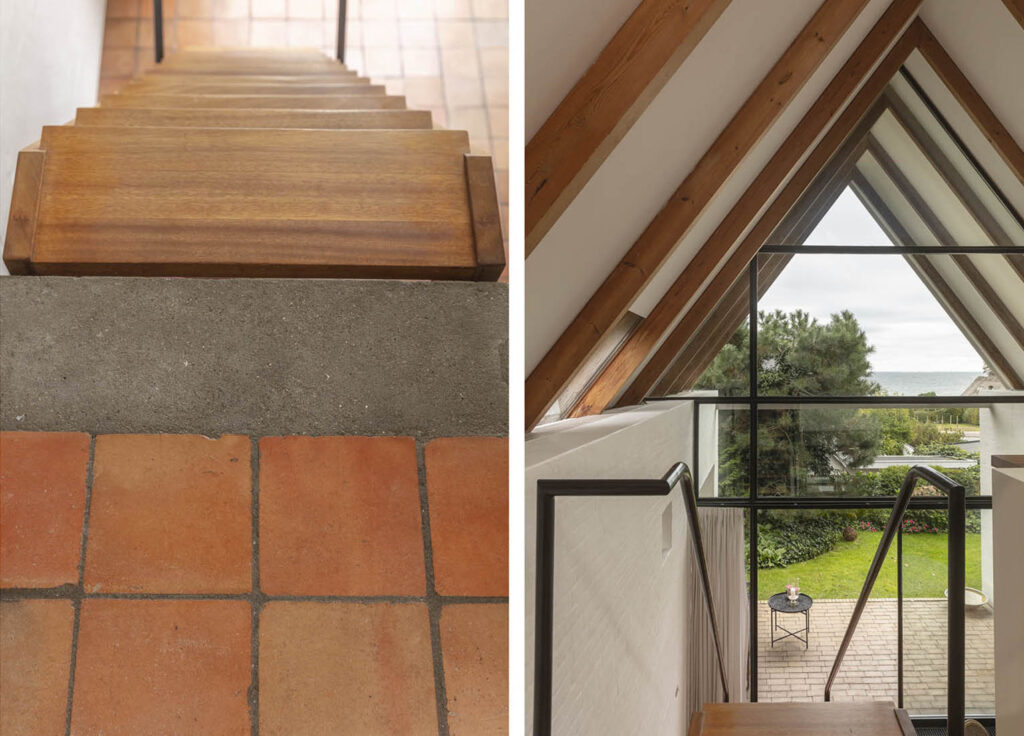 … Og sådan fortsætter spillet mellem husets overordnede stringente linjer og de fint forarbejdede detaljer. Virkelig smukt og godt fanget af fotografen her ovenfor 🙂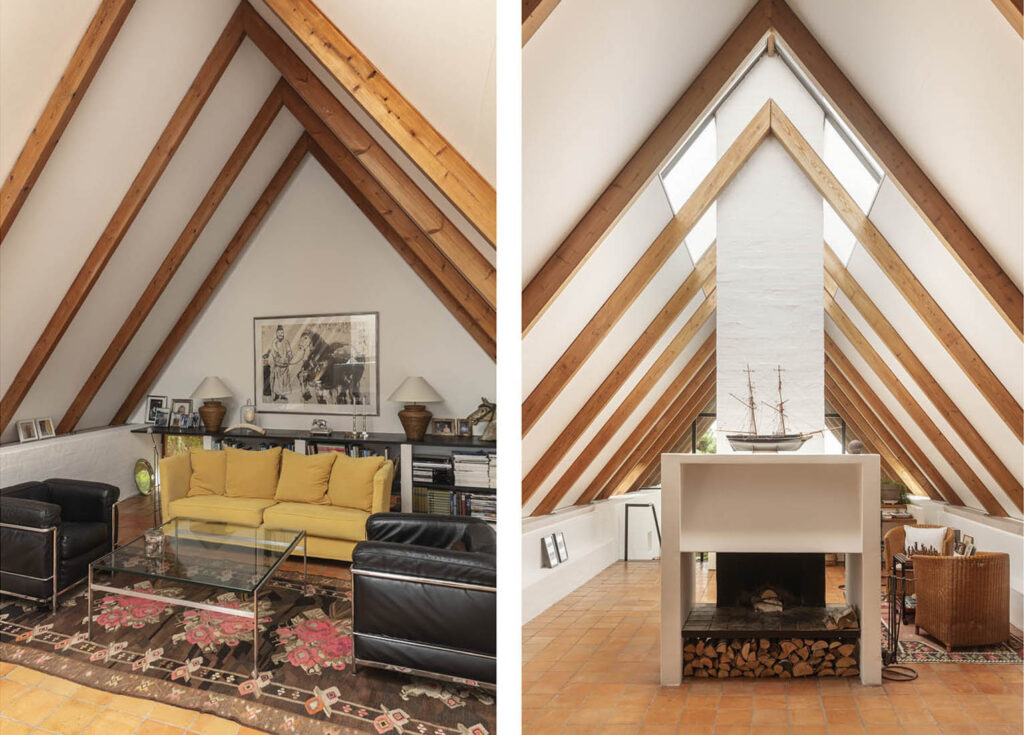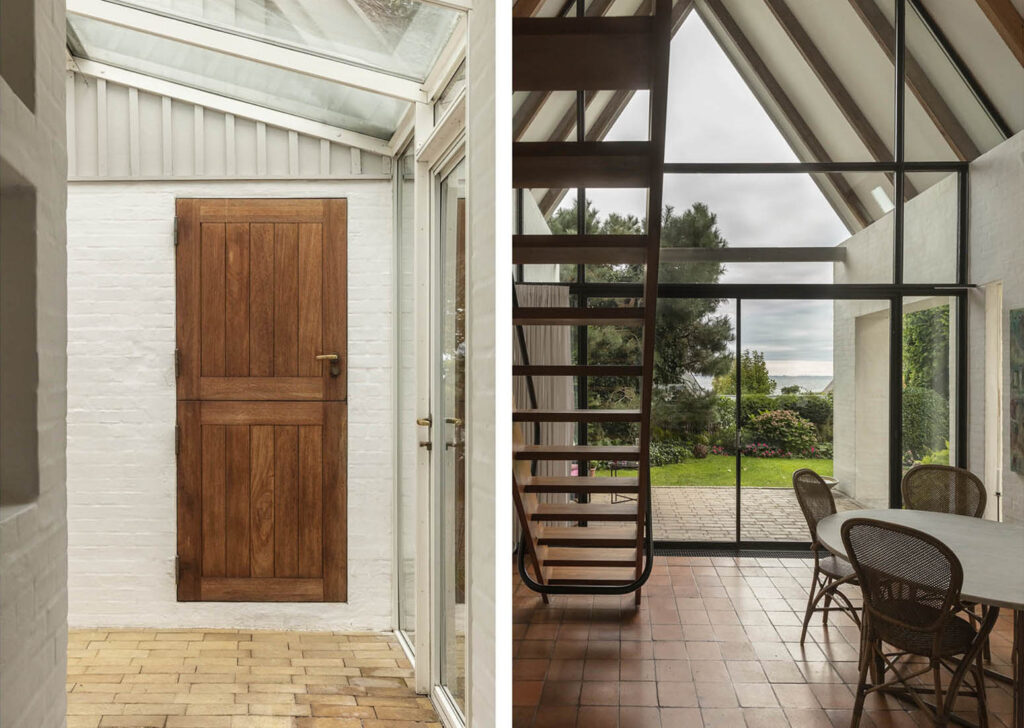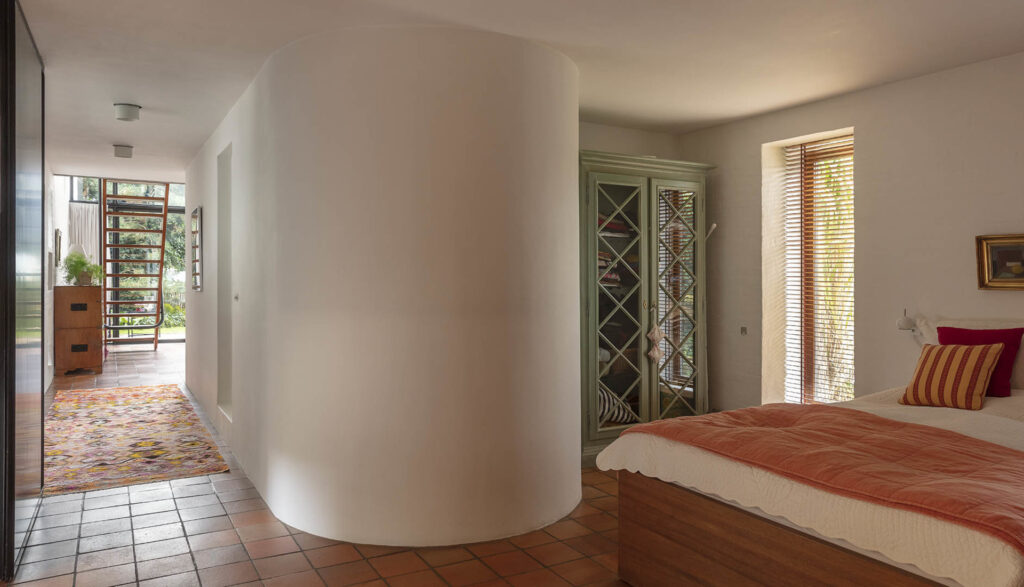 Et af de markante elementer der skiller sig ud rumligt og i planen, er denne buede væg. Et arkitektonisk 'greb' der også kendes fra flere af Le Corbusiers villaer. Hvis man vil læse mere om Niels Fagerholt, har arkitekt Christoffer Harlang forfattet en smuk bog: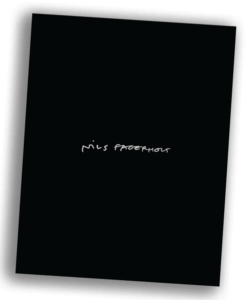 Bogen kan købes bl.a. købes HER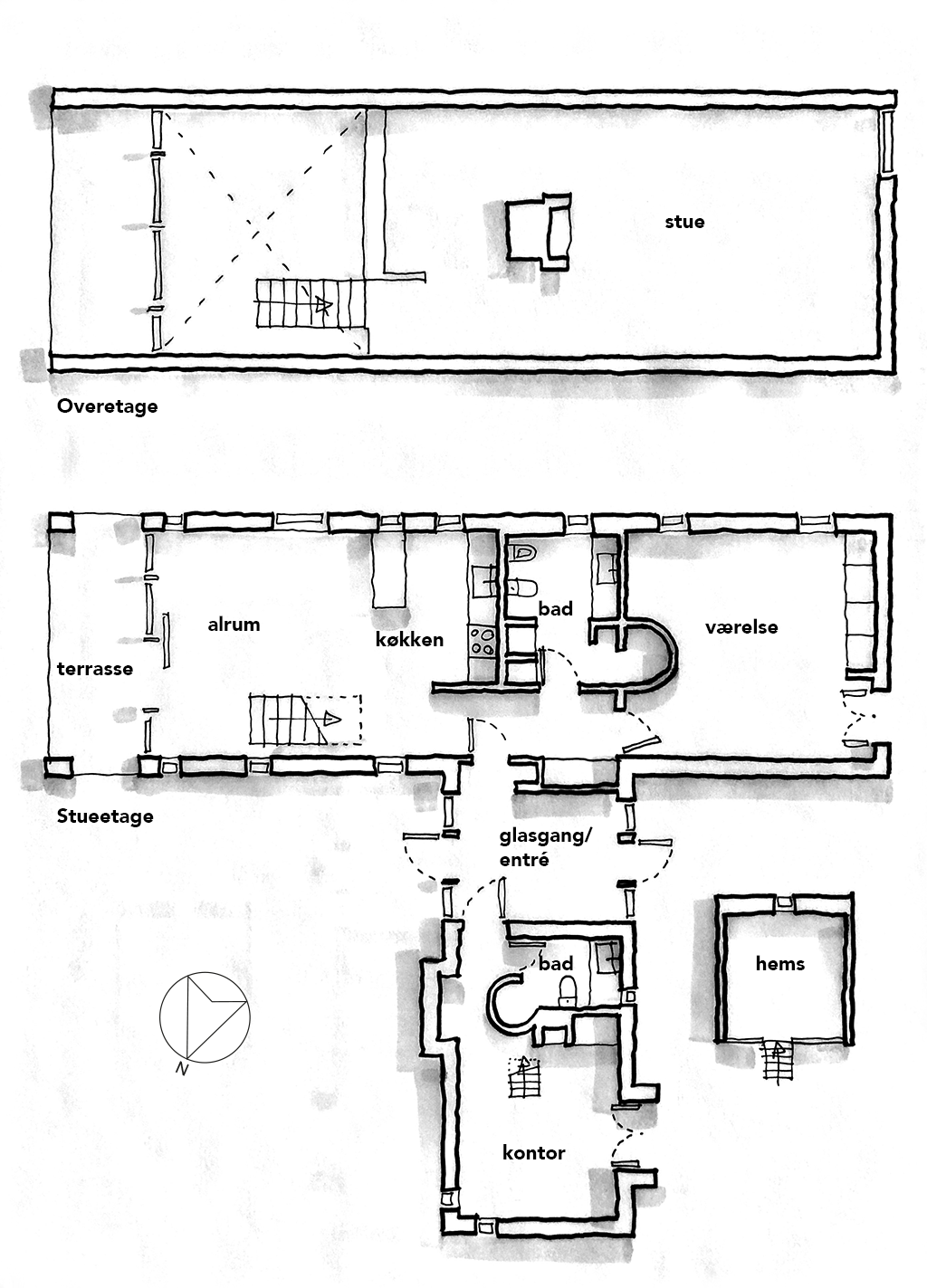 Planskitse af huset på 133m2. Huset ligger i øvrigt med udsigt til Øresund, hvilket jeg i min begejstring vist ikke fik nævnt….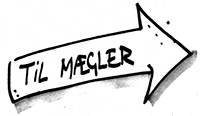 Alle foto i indlægget er taget af fotograf Lars Gundersen. Tak for lån af de smukke fotos.
Se husets placering på Google Maps: